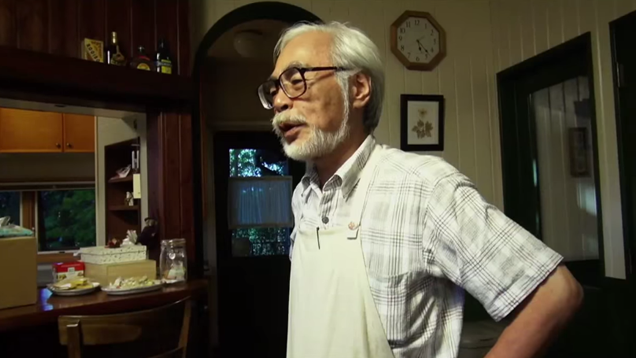 Last month, the Paris offices of satirical weekly Charlie Hebdo were attacked, leaving 12 dead. Recently, however, famed Japanese animator Hayao Miyazaki said he believes the French paper's Muhammad cartoons were a "mistake".
In a TBS radio interview, Miyazaki discussed the shooting, which took the lives of several of France's most famous satirical cartoonists.
"For me, I think it's a mistake to make caricatures of what different cultures worship," said Miyazaki when asked about the Hebdo attack [via Yahoo! News]. "It's a good idea to stop doing that,"
That doesn't mean Miyazaki is against satire or criticism. For him, caricatures should be used in a different manner.
"First and foremost, [caricatures] should be made of your own country's politicians." According to 47News, Miyazaki added, "It's just looks suspicious to go after political leaders from other countries."
It's worth noting that Charlie Hebdo has also lampooned Catholicism, by far the largest religion in France, as well as numerous French politicians.
Nikkan Sports reports that elsewhere in the radio interview, Miyazaki expressed his concern over Japan's current prime minister and discussed the country's position in the world.
Picture: 映画「夢と狂気の王国」