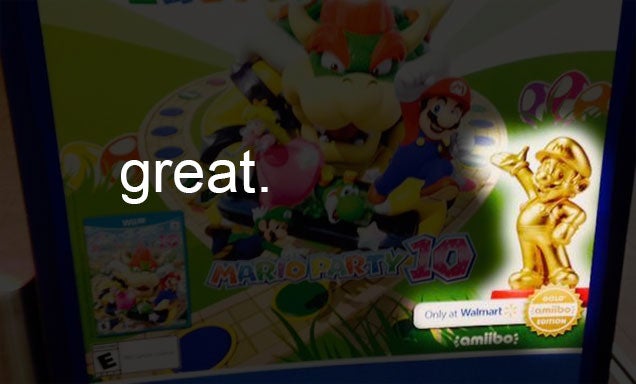 Oh, hey, were you already too stressed out about the availability and value of Nintendo's Amiibos? Maybe don't look at this image then.
It's reportedly a photo of a banner ad for Walmart, and shows not only the Amiibo itself, but also says that something (it's unclear whether it's the Amiibo or just a Mario Party bundle including it) about it is exclusive to Walmart.
No. No... NOOOOOOOO!!!!!!!!! IT CAN'T BE! @MUGGLEBEHAVIOR @HEIRTOTURNABOUT @LEGEND0FKYLE @SECRETBASU pic.twitter.com/2cz9KfzFwN

— Mason Prime (@HeroOfTime125) February 18, 2015
Well, there goes Easter.