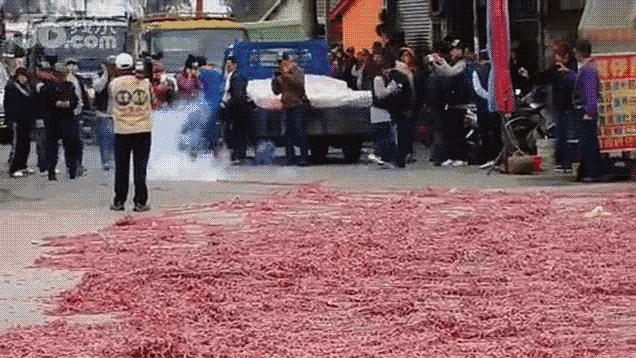 Recently in Shantou, China, folks covered the main street of their village with tens of thousands of firecrackers. Then, they lit the fuse, engulfing the street in explosions and smoke.
The local tradition, That's Online explains, wraps up the annual procession of the area's guardian deity.
[via 56.com]
Maybe turn down your volume and do not try this at home. Or anywhere.
That's Online adds that the Chinese government has become increasingly strict about Chinese New Year's fireworks displays, and while online, Chinese internet commenters did acknowledge that this was a regional folk tradition, some still thought it was "pretty stupid" and said it caused pollution.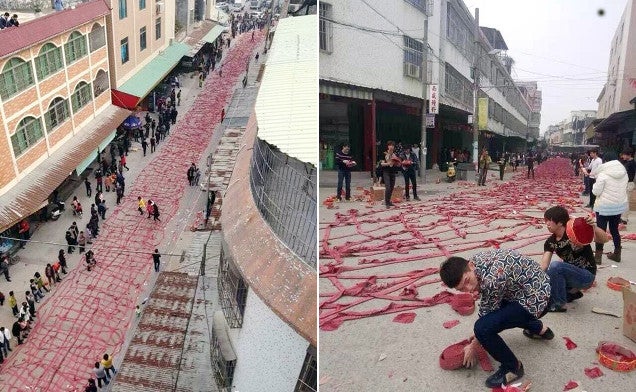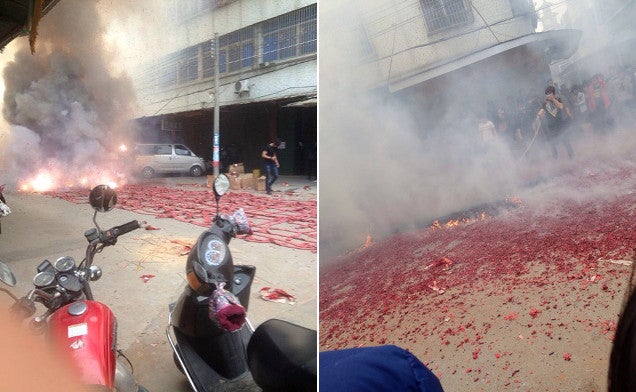 Pictures: Southern China
In the video below, via Sina, you can see what this sort of firecracker display looks like from a rooftop view.
It looks dangerous! Thankfully, the village made it through this year's celebration, buildings and people intact.