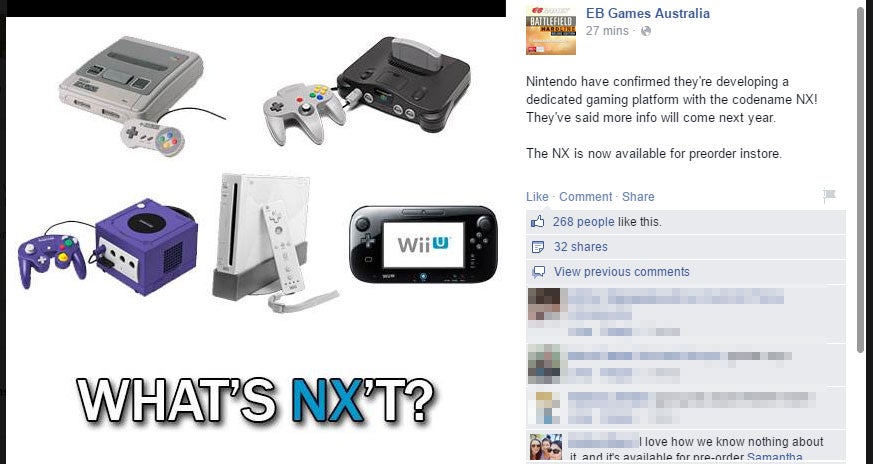 Seriously. What the hell?
We've already written about the pretty shady practice of taking pre-orders for video games that haven't been officially announced, but I think EB Games has taken it to the official endgame here. The Nintendo NX was only announced yesterday, and by announced we mean 'barely even mentioned in some Nintendo press conference'. It doesn't even have a proper name yet: NX is just a codename.
We don't have a price. We don't have a release date. This is insane and it goes without saying: don't put down money to pre-order a games console that doesn't exist. That is a bad idea.
I'm as excited for new Nintendo hardware as the next person, but we probably shouldn't be encouraging this kind of behaviour.