Nothing stays the same. As time passes, we change. And if you are a manga artist, that could mean the way you draw does too.
Picture: Yu Yabuuchi
Manga artist Yu Yabuuchi published her first manga Boin de Gomen! in 1983 issue of Ciao magazine when she was only 13 years old.
Since then, Yabuuchi has continued to draw shojo manga, a genre which is aimed at young girls and which often features characters with the biggest eyes imaginable.
Previously, Kotaku has shown how specific characters have changed over time. Here, we get to see how a body of work evolves.
Yabuuchi uploaded this image to Twitter, showing how she's drawn her manga characters over the decades, right up to her latest series Dolly Kanon, which got its own 3DS game last November in Japan.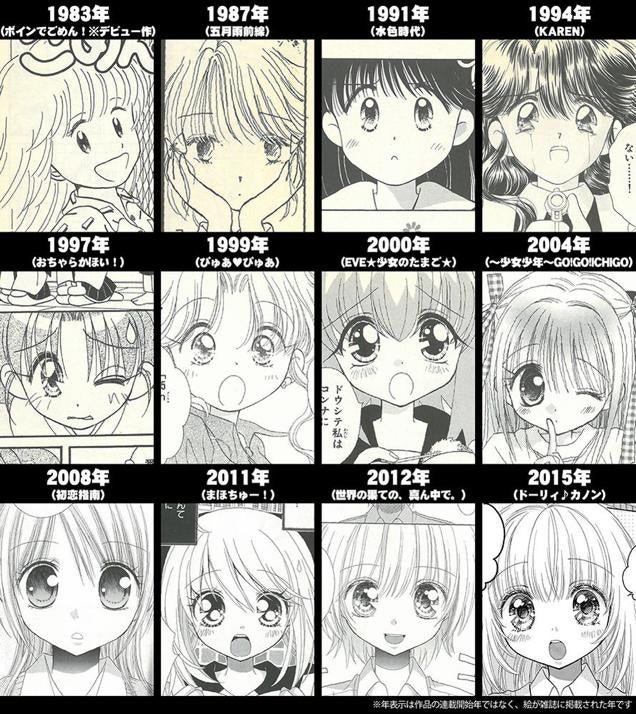 Picture: Yu Yabuuchi