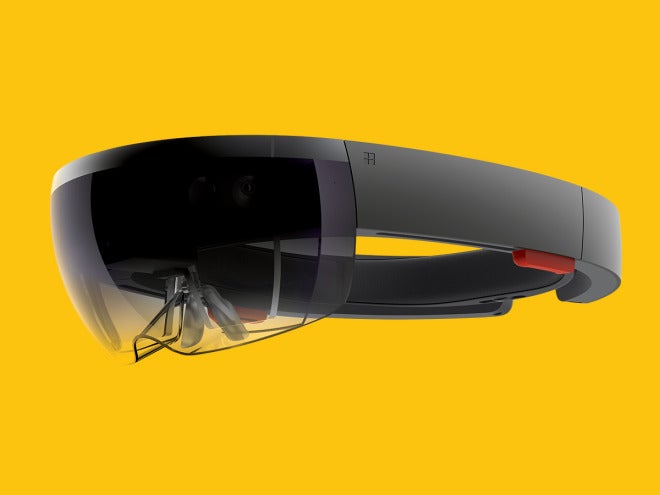 Microsoft has lost one of its developers working on the awesome-sounding "HoloLens" holographic headset to a tragic car crash. Local Seattle station Kiro TV reports that Mike Ey, a 30-year-old project designer for HoloLens, was killed in a hit-and-run accident over the weekend.
According to Kiero TV (via NeoGAF), local police said that Ey was rear-ended by another driver who was speeding while driving on the highway Saturday morning. From the original report:
Early Saturday morning, all those big personal career dreams were shattered when Ey's car was rear-ended by a hit-and-run driver going over 100 miles an hour on State Route 520, according to police.

Max Scott said he saw the driver, Robert Malsch, speed toward Ey's car.

"I saw his car just blast past me," said Scott. "He missed me by about four inches. Several seconds later, I just see him a smouldering wreck in the road."

Malsch, who was seen running away from the scene, was captured by Redmond police who used a dog to track him. He faces vehicular homicide and felony hit and run charges. On Monday, a King County judge ordered Malsch held on $US100,000 bail.

Now Ey's friends are left with memories of a "bright light" with big plans and goals that have been suddenly interrupted.

"He really was a tremendous friend," said Philippe Johnson, who was the last to see Ey alive early Saturday morning. "The word reliable doesn't even begin to describe it. I can't tell you how many times he would just come over to help with whatever you were doing."

Friends say Ey was a cautious driver who never drank alcohol. They told KIRO 7 that they hope other drivers will remember Ey's story before grabbing the keys.

"Take the time to think about what you're going to do before you drive someplace," said Ey's friend, Pete Chochran. "My dad only had to tell me once not to drive angry, and that's just being angry, that's just being emotional!"
Kelley Piering, Ey's girlfriend, told Kiero TV that he'd described the HoloLens as "the coolest thing ever".
"It's looking at the future while holding the present," she added. "Mike said it wasn't perfect but it was going to be one day."
Best wishes to Ey's colleagues and loved ones in this tragic time.