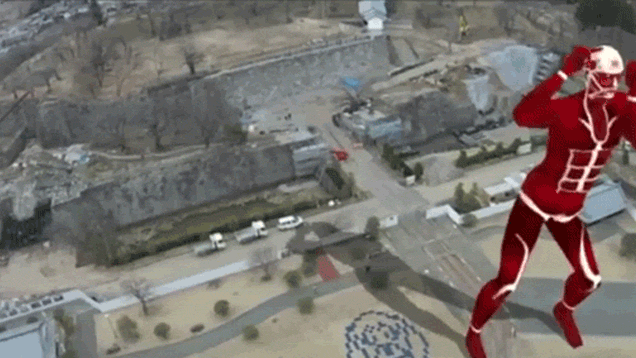 And a dancing Titan. Don't forget that. It's very important.
YouTuber Kamo C uploaded this video, showing how augmented reality was used to create a 50m Colossal Titan. The animation isn't Hollywood quality, but that's OK, because the result is rather impressive. And large.
A 10m AR marker and a drone was used to create the effect. In the above video, you can see the hard work that went into making this happen. The AR Colossal Titan dances and can get down around the marker.
In the background, that's Komine Castle, which is one of Japan's finest.