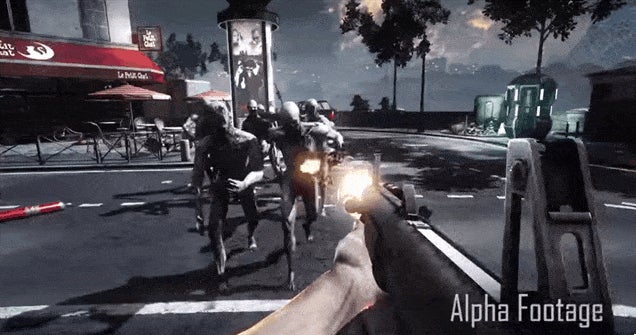 Wanna see grotesque genetic horrors get sliced into fun-sized bits, perfect for a light sack lunch or a sludgy gore soup that will never leave the ground? Then you've come to the right place. Watch me play Killing Floor 2 (and some other games) right now.
Also on the docket today: mini- Red-Dead-Redemption Westerado: Double Barreled, Hotline Miami tribute verging on clone Bloodbath Kavkaz, and punches-and-conversation simulator Will Fight For Food. I might also try out Trine 3, if there's time.
Update: Stream's over, but you can watch the whole thing here.