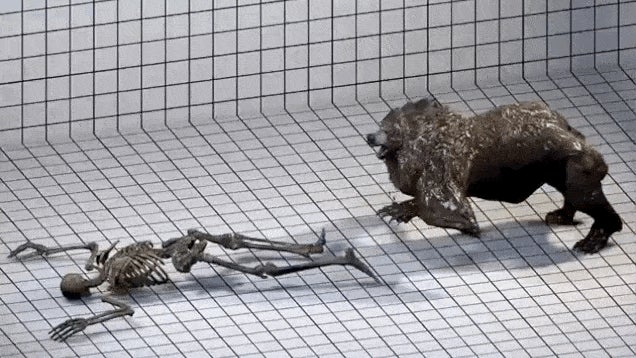 Artist Martin Olsson uses a combination of Skyrim glitches and CGI software to create some truly horrifying animations. That poor skeleton! Olsson has been publishing his monstrosities on Coub lately, and they're a wonder to behold.
There's something strangely beautiful about them, no?
Olsson's Tumblr page has plenty more nightmare fuel, if you need it.