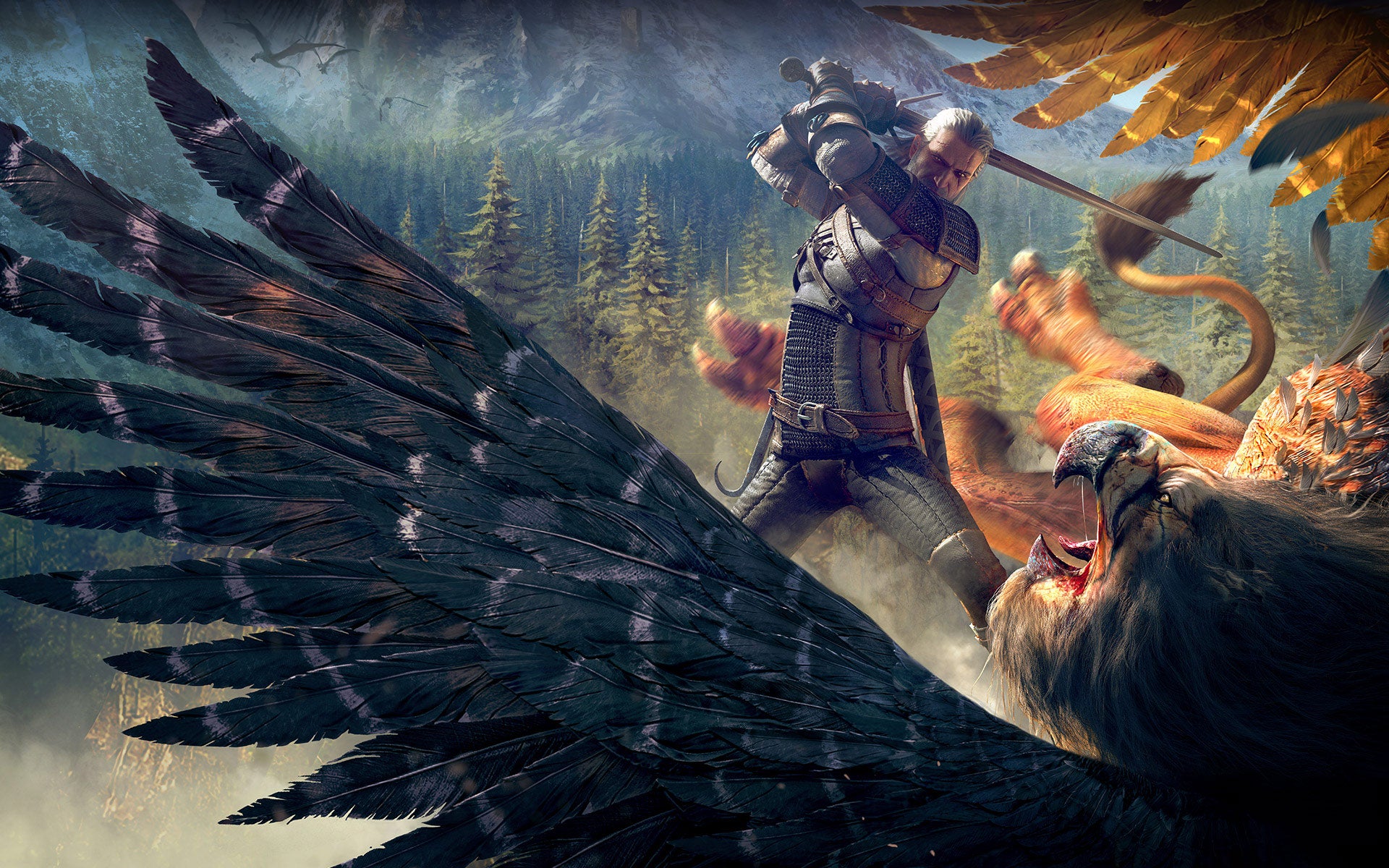 We had a tips article go live a few days ago, and there were some decent ones in there, but it was quite basic. One or two were outright wrong. Here are some tips for those wanting a little more.
Let's make this an open thing, as well. The Witcher 3 is such a huge game, there must be something you've found that others haven't, so pop those tidbits in the comments below and we'll all learn from each other. I played a lot of Gwent, for example, but I didn't collect many cards. Anyone know where to get some good ones, other than just beating everyone who plays?
I'd also love to hear how people have built their characters, and any interesting theorycrafting they're putting to use in combat. I built down the Combat tree, which is very much a "what you see is what you get" tree, so I imagine those building magic and alchemy will have some interesting stories.
Don't repair. Replace.
The game (and our previous tips article) advises you to keep your gear and weapons repaired at all times. Don't do this. Repair costs are ludicrous, and you'll be no worse off if you just pick up gear from enemies. Much later on, you'll have upgraded your gear with gems as a part of your overall build, and this will make that gear worth keeping and repairing. But it's only at around level 20 that those theorycrafting benefits start to outweigh the numerical upgrades that you'll get from constantly replacing gear. There's a reason for this, but it's attached to a mild underlying system spoiler in the next paragraph, so don't read the next paragraph if you don't want to be disappointed by the loot system.
The Witcher 3's enemies don't scale with your level, but loot does. There's a smidge of randomness with every piece of gear, but doing a quest that's much higher than you, or killing an enemy that's much higher, will not reward you with amazing gear. It'll just be gear that's around the same level as what you have. This makes many scenes in which Geralt is handed an amazing piece of gear, remarking on the quality of the steel, not very special. Its stats might even be less than the thing you just looted from a henchman, and though it feels wrong to send that family heirloom straight to the vendor, that's where it belongs.
Two hits and get out
Honestly, if there are only a few humanoids, you can get away with mashing. Path of least resistance, etc. But when things get tougher, it helps to know that very few enemies will let you get away with more than two swipes. Rather than just laying into them, take your two, and either combo into an Axii or get out and do something else.
Later, you'll see enemies that make you really work for one hit. Do it from behind, if possible, for more damage. The special heavy cleave attack is good for these situations, too.
Axii = iWin
All of the signs are useful. Blasting harpies telekinetically hits them for six, and Igni is perfect for other enemies. But Axii is what you'll use to get those defensive buggers out of their shells. Whether it's a soldier with a spear and shield, or a monster that decided to put spikes up as a guard, this is the hard counter. Use it as an multi-purpose stun that works on pretty much all but the toughest enemies.
Three points into mind control, STAT
Following on from the last point, three points into using Axii during dialogue will pay dividends very quickly. If you have the required level, it never fails, and these dialogue options are always better in terms of story and rewards.
Quick dodge against men, long dodge against beasts
Whether or not you've put points into i-frames on your roll, this is what the combat system seems to be designed for. There are exceptions, of course, and this is speaking very generally, so break this rule when appropriate. But the wide, long swipes and lunges of monsters can render your quickstep impotent, and often their forward acceleration will outdo your backstep. Whereas when fighting humanoids, a quickstep or parry can put you in a prime position to retaliate. When quickstepping vs monsters, just remember that anything that has large, overhead strikes (not too horizontal) is something that you can step under.
Invest in the earlier traits
Depending on how much side content you do, you might actually finish the game before you get to the bottom of the talent tree. If you're doing all side missions and taking your time though, this probably won't matter. I had an adrenaline build, which was meant to come to fruition at the end when adrenaline points are used as a percentage chance for each swing becoming a one-hit kill. I had barely started to see how that went before I finished the game. You can, of course, continue after you're done and do all the post-halfway quests.
The Mid-Point
No spoilers, but there's a point when The Witcher 3 will warn you that if you go further, the world will change and previous quests will not be accessible anymore. This is not the end of the game, but those quests WILL be failed if they aren't completed, and that type of information does feed into the story of your overall world.
The locals know something
Not every clue will be in the bestiary. Sometimes, non-essential dialogue or clues spied with Witcher senses can help you formulate the "right" answer to combat. And when it comes to particular monsters, there often is a "right" answer.
Skellige Maps
I personally enjoyed riding and boating around Skellige. It was one of my favourite parts of the game. But if you aren't particularly keen on it, you can buy maps from the merchants and quick travel. These are more handy than most maps, because boating around various isles can take a lot of time, and in some cases you might not be 100% sure where you need to go. A couple of points in the game have confusing quest markers, and main quests are blurred with secondary quests. But, Skellige is beautiful, so getting lost can be a treat.
Can you think of any more to help your fellow Kotakuers? Put them below!