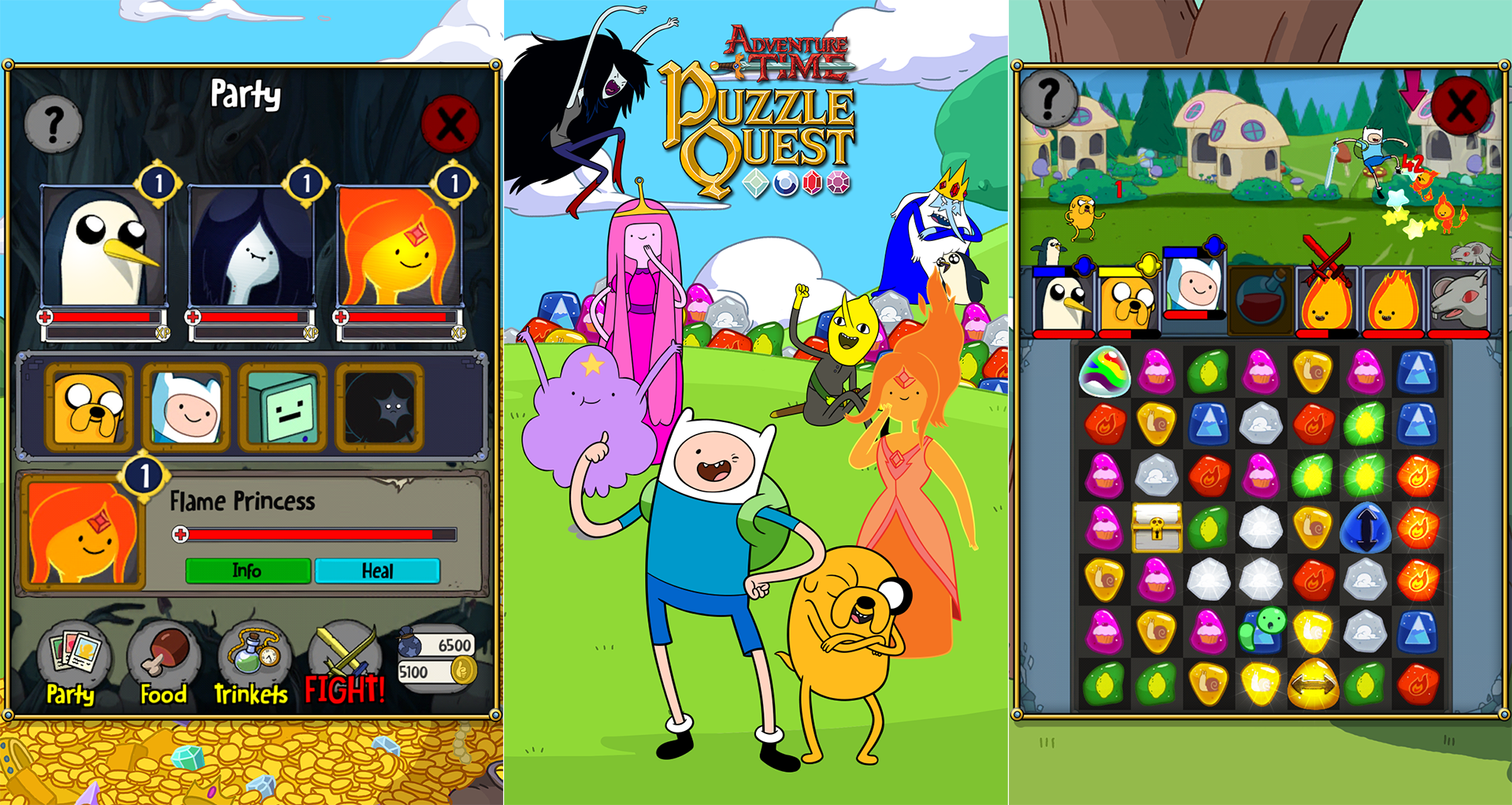 Coming this winter to a mobile device near you, two lovely things in a colourful free-to-play sandwich.
Developed by the fine folks at WayForward in cooperation with the okay folks at Cartoon Network, Adventure Time Puzzle Quest sends Finn, Jake and friends on an adventure across the Land of Ooo, taking on enemies in fierce match-three battles. There will be battles and crafting and food and trinkets and me typing things I see on screenshots.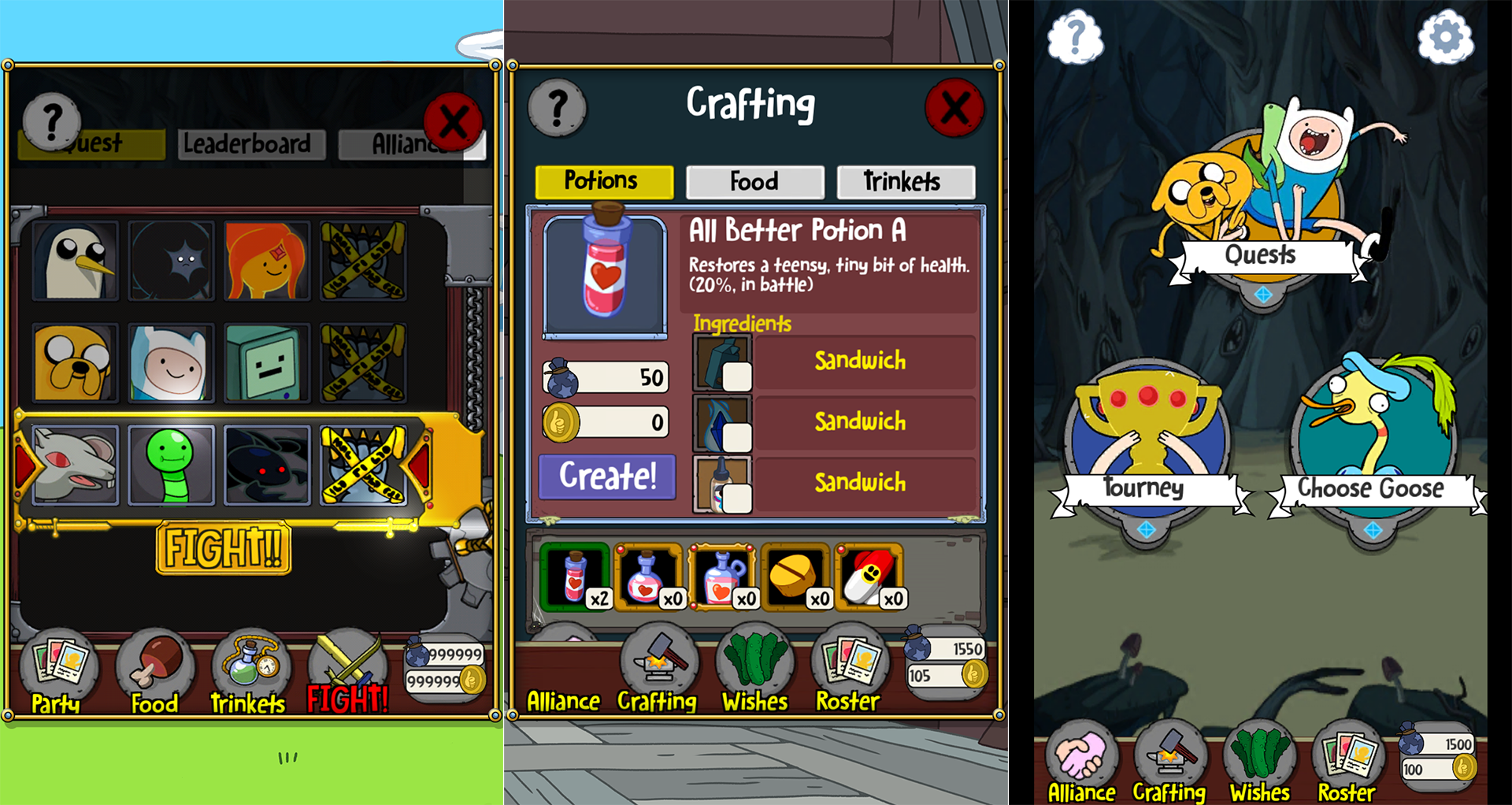 Potions. Quests. Create! OK, I'm done.
Despite my issues with the free-to-play mechanics of games like Marvel Puzzle Quest, I'm still in love with this stupid franchise after all these years, especially now that it's way into Adventure Time.