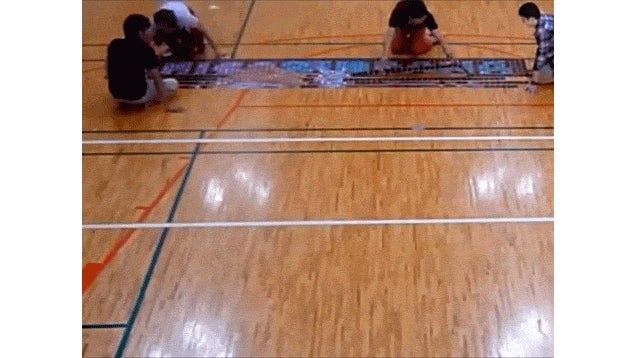 Online in Japan, lots (I mean lots) of Yu-Gi-Oh! cards were used to create a mosaic of characters from popular anime Love Live*.
Actually, this is NicoRinPana, a subunit in Love Live. ANYWAY.
Twitter and NicoNico user Yocchii posted images of the completed piece, which measures about across. The exact number of cards used was 3105.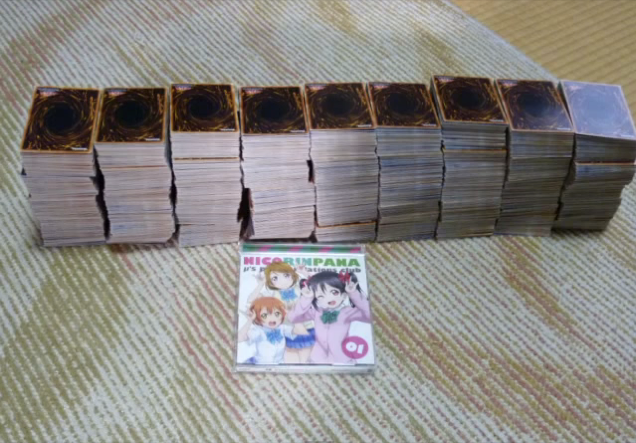 Below you can watch the 12 minute video of creating the Yu-Gi-Oh! mosaic.