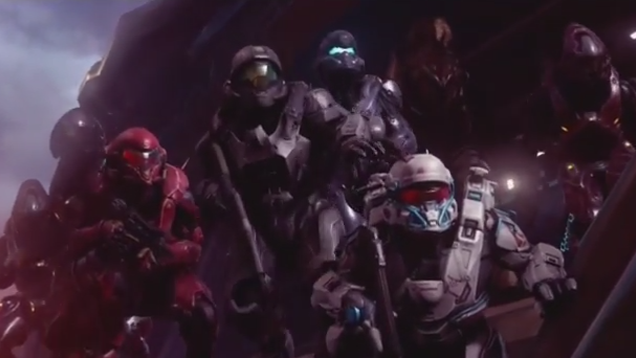 Microsoft kicked off today's presser with some footage of Halo 5's story, and it looks like a blast.
You'll control two squads: one by Master Chief, and one by Locke, the Spartan that is hunting down the chief. Both will let you experience drop in/drop out 4-player co-op.
Here is a short gameplay clip that shows off Halo 5's premise and dazzling visuals:
Microsoft debuted footage of a new mode, too: warzone.
Right now, it's not clear what warzone is about — the trailer describes it as "player versus everything," and then cuts to a whole bunch of red versus blue action. Mechs, vehicles, guns are all visible, but beyond that, it's hard to give specifics
---
Contact the author at [email protected]