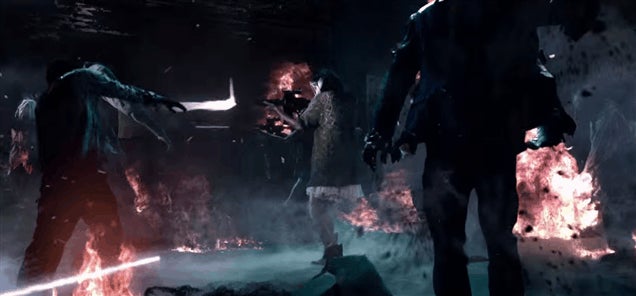 Once again, it's called Resident Evil: The Real. It's not real, real, but real enough, I guess!
Universal Studios Japan is teaming up for yet another Resident Evil limited-time only attraction. This is the hardly the first time (previous ones here, here, and here).
Here is the TV spot. Yes, the actual attraction will probably slightly less... dramatic.
Looks like you get to wear fancy headgear this time. The attraction, which will run from July 3 to November 8, also features projection mapping.