Blizzard today announced that in its global Heroes of the Storm competition – offering the most prize money ever for the game – winners of the Australian qualifiers will be sent over to the US to compete in the finals.
The local competition will be run throughout the June and July, with two regional qualifiers taking place to decide who will represent Australia. These qualifiers will take place online, with the winner taking $US25,000, and having flights & accommodation sorted for their trip to take on the world's best MOBA teams.
The middle stage is over in the US, where our HOTSeroos (yep that's what I'm calling them) will take on the winners of other regions, such as North & South America. The winner of that stage takes $US100,000.
All of this is to decide who goes to Blizzcon and take part in the finals, worth $US200,000 to the winner. There's a total of $US1.2 million being offered across the worldwide event.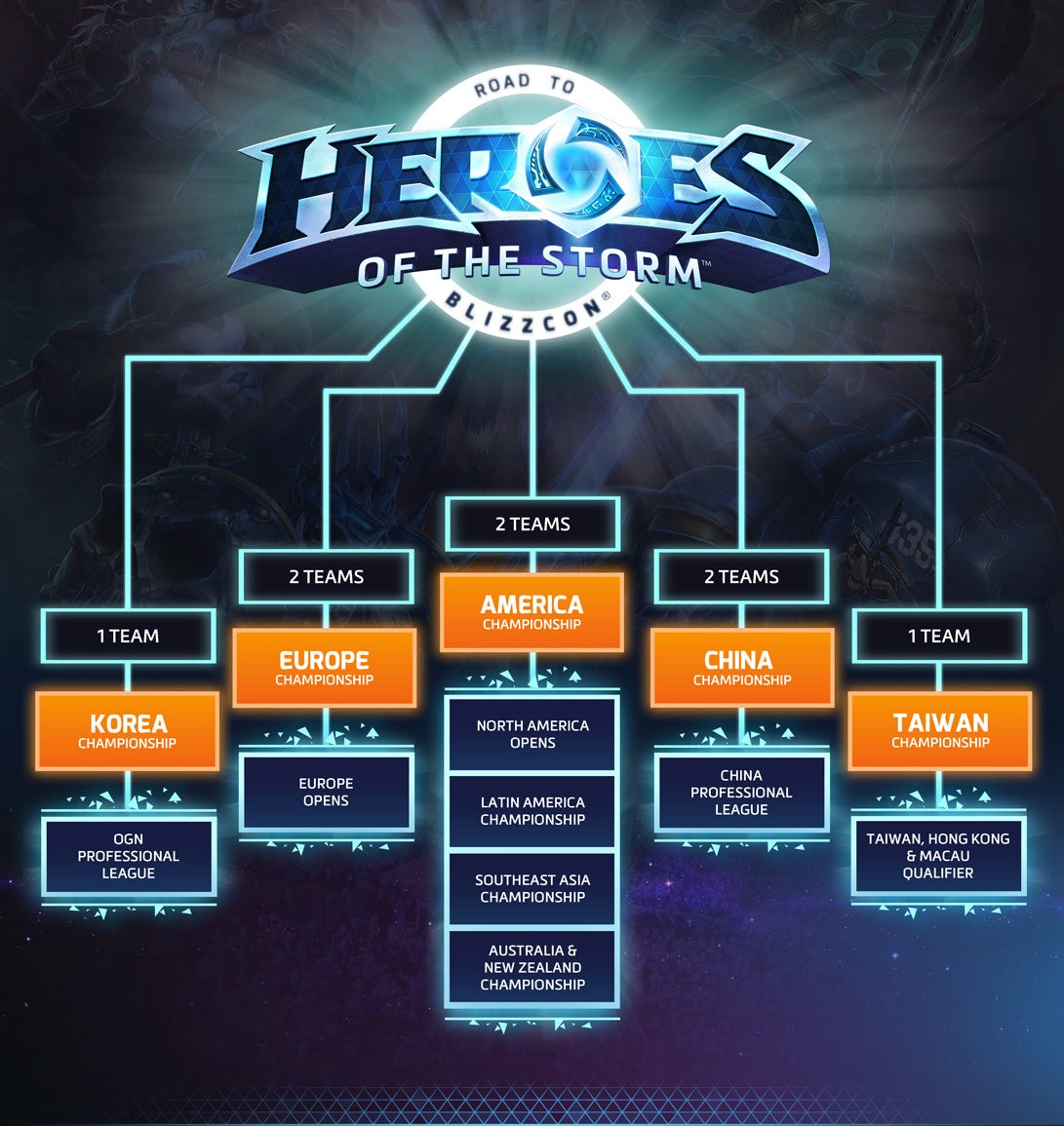 Already, big name teams like Na'Vi have been competing in Heroes of the Storm, albeit for much smaller amounts in the vicinity of $US400. These internet competition have frequently been troubled with connection issues, to the point where it's commonplace for tournaments to have strict rules about disconnections. Here's hoping the local events in Vegas and Australia won't have the same issues — I'm holding hope for a secret LAN version, a la Starcraft 2.
While this isn't quite the ridiculous, crowdfunded prize pools we've come to expect from DOTA 2 or Smite, it's 100% what this game needs. The good players go where the money is, and Blizzard is stepping up its support of the game on a competitive level.
It's also going to be a very exciting competition to watch. Many good commentators have been into it (Day9 commentated on Heroes of the Dorm), and the crazy combinations of abilities in this game are such that no one really has a solid grasp on the meta. We're almost sure to see wacky new strategies that break the game, going up against other wacky new strategies that break the game.