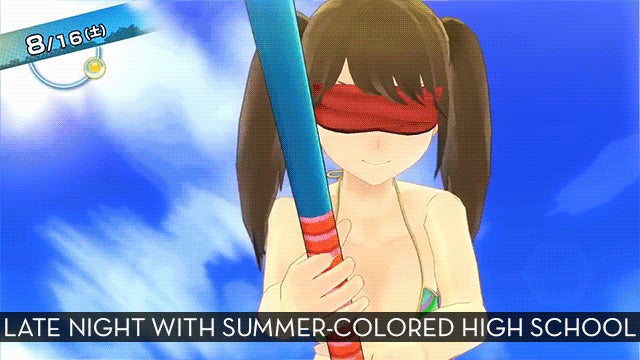 Summer-Colored High School is a game with an insanely long name. It is also a game where you go to class, help out around school, go on dates, spend afternoons fishing... and take numerous up-skirt photos of school girls. …I may need you all for moral support to get through this one.
Update: The stream is now over, you can watch it below.
Summer-Colored High School ★ Adolescent Record — A Summer at School On an Island Where I Contemplate How the First Day After I Transferred, I Ran into a Childhood Friend and Was Forced to Join the Journalism Club Where While My Days as a Paparazzi Kid With Great Scoops Made Me Rather Popular Among the Girls, but Strangely My Camera is Full Of Panty Shots, and Where My Candid Romance Is Going. — was released on June 4, 2015, for the PlayStation 3 and PlayStation 4 in Japan. There is currently no word on a Western release.