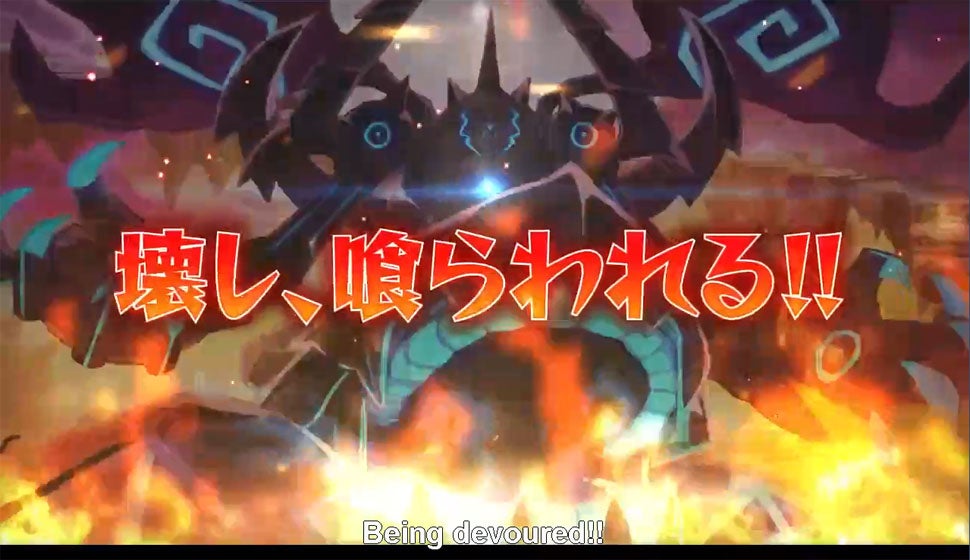 I'm a bit at a loss for words on this one. In the upcoming game from Compile Heart, Makaishin Trillion, you're up against a foe that has a trillion hit points.
The game's premise is simple: you play the part of a demon lord who has been resurrected to save the demon world (I think they're refraining from calling it "Hell" to avoid controversy) from a being called Trillion. Trillion is gradually making its way towards the heart of the demon world, destroying everything in its path. After advancing a certain distance, Trillion enters a state of hibernation during which you have the chance to level up your allies to prepare for Trillion's next awakening.
Check out the trailer for the game with English subtitles below.
A trillion hit points... That is seriously a fuckton of hit points, and certainly adds to the monumental task at hand. Just for context, a trillion seconds ago, Earth was in the early upper Paleolithic age. You know, that time from where we're finding the earliest of human genetic records.
Makaishin Trillion is scheduled for release for the PS Vita in Japan on July 23. No word on a Western release.