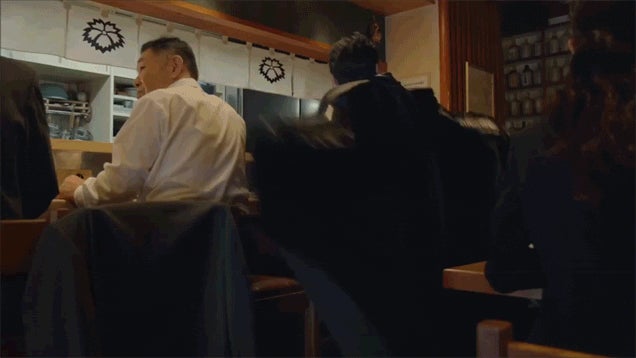 They really just get in the way. But, as actor Takayuki Yamada explains, this is not cosplay.
"I'm Batman," Yamada says as he gets up on the table after his boss says he's too into Arkham Knight in this humorous Japanese PS4 spot.
In case you missed it, check out Kotaku's review of Arkham Knight.