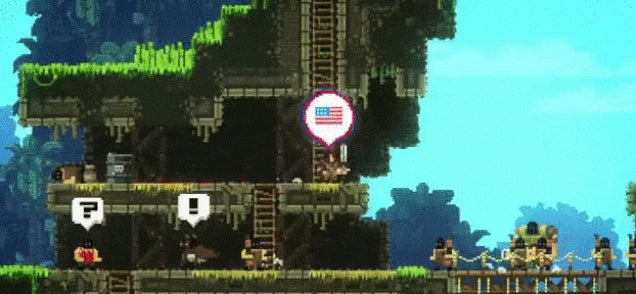 In addition to Broforce — which just launched its timely Freedom Update — I'm also gonna play one Secret Bonus Patriotic Game. Which one? Like a firework going off in your hair, it's a surprise.
Tune in below, and as ever, head on over to Twitch and join the chat (unless you're a jerk).
Update: The stream's over, but you can view all the carnage here. Also the chair-nage, because the secret second ultra patriotic eaglegun game was Home Improvisation. Nothing is more patriotic than awful IKEA snap-together furniture. Nothing.