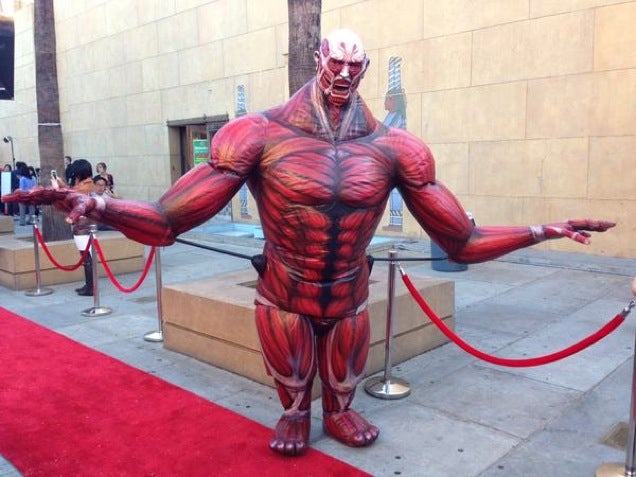 Hrm. Maybe it's me, but those proportions sure seem, well, off.
Picture: Paul A-D
The Attack on Titan live-action movie just premiered at the the Egyptian Theatre in Los Angeles. Twitter user Paul A-D was on hand, snapping these photos of the event's official cosplayers.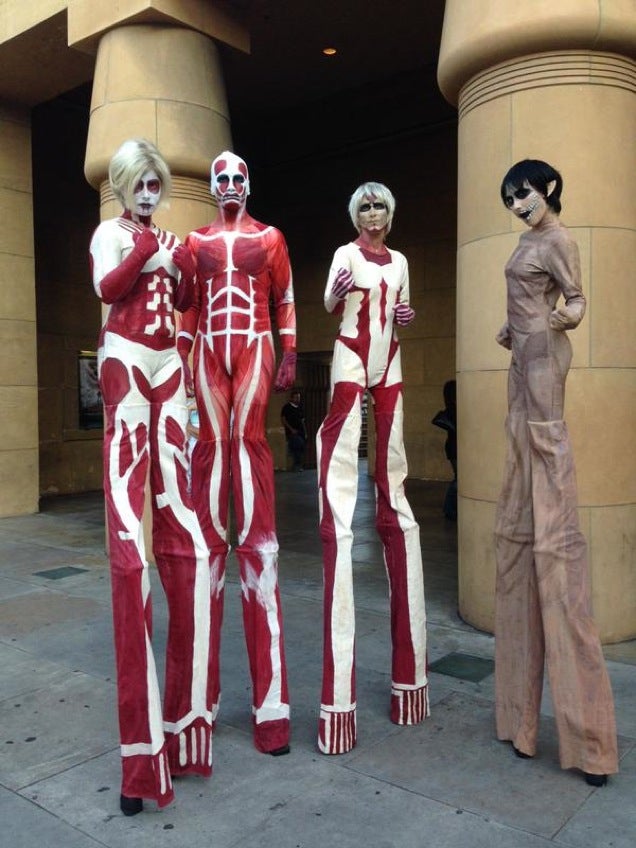 Picture: Paul A-D
Nice pantsuits.
Check out Paul A-D's Twitter page for more and have a look at more photos below from other Twitter users:
all in the poo #AoTMovie pic.twitter.com/5AQC23ygEm

— Raqib (@RaqibMarvelous) July 15, 2015
I overcame my fear of the titans. #AoTmovie http://t.co/CjsBlt1RAD pic.twitter.com/Fl7PompXf5

— Melonie Mac (@MelonieMac) July 15, 2015
Free Hugs... #AoTmovie pic.twitter.com/P4AGFFUDzi

— Hope Chapman (@JesuOtaku) July 15, 2015
The movie opens in Japan this August.