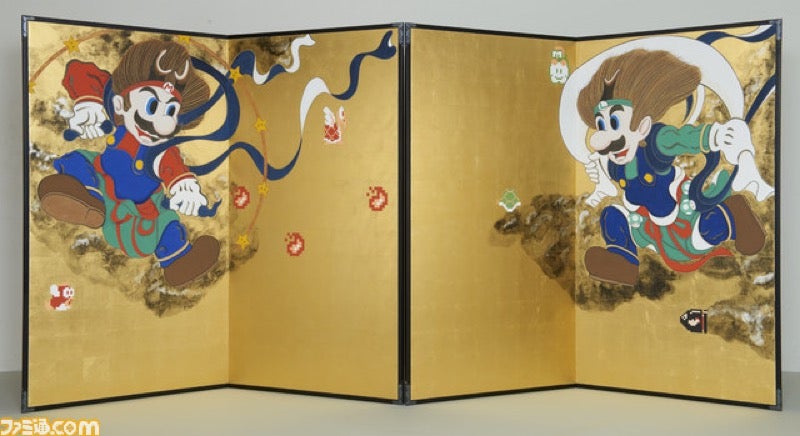 Mario is Raijin (雷神), the Japanese god of thunder and storms. Luigi is Fujin (風神), the Japanese god of wind. And this is one incredibly cool piece of art.
Picture: Famitsu In Japanese art, Raijin and Fujin are traditionally paired, and in Japanese video games, the same is true of Mario and Luigi.
This screen painting, done in the Rimpa style, marks the 30th anniversary of Super Mario Bros. as well as the 400th anniversary of the Rimpa school. Look closely, and you'll see all sorts of traditional touches, but with a Super Mario spin.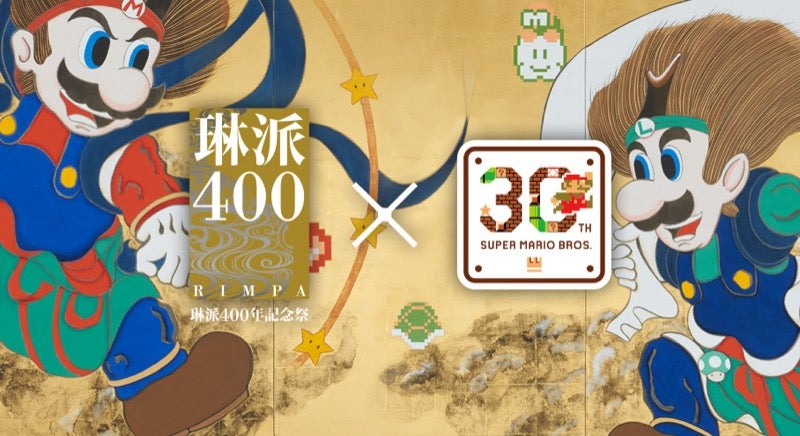 Picture: Nintendo
According to Nico News, the Super Mario Bros. screen painting will go on display in Kyoto this October.