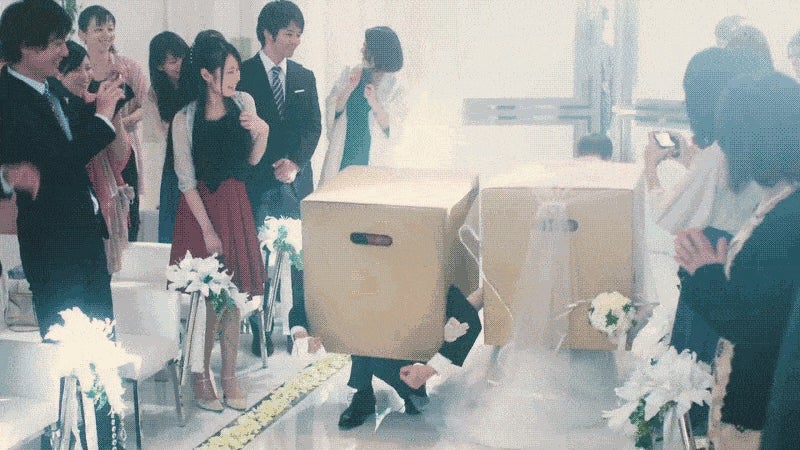 If you are looking for a special theme for your wedding, how about Metal Gear Solid cardboard boxes like in this PlayStation ad?
In this spot for The Phantom Pain, the bride thanks her father and Metal Gear Solid for the various things she's learned over the past 28 years, such has never giving up no matter the circumstances, having a fun sense of humour and being kind.
"But," the bride says, "there's one thing I haven't yet learnt: Metal Gear Solid's greatest mystery."
Her father then pops out of the box, hands her a PlayStation 4 controller, and tells her to solve that mystery with her husband. At the end, the waiter goes, "The heck is this?"
This is my favourite part.