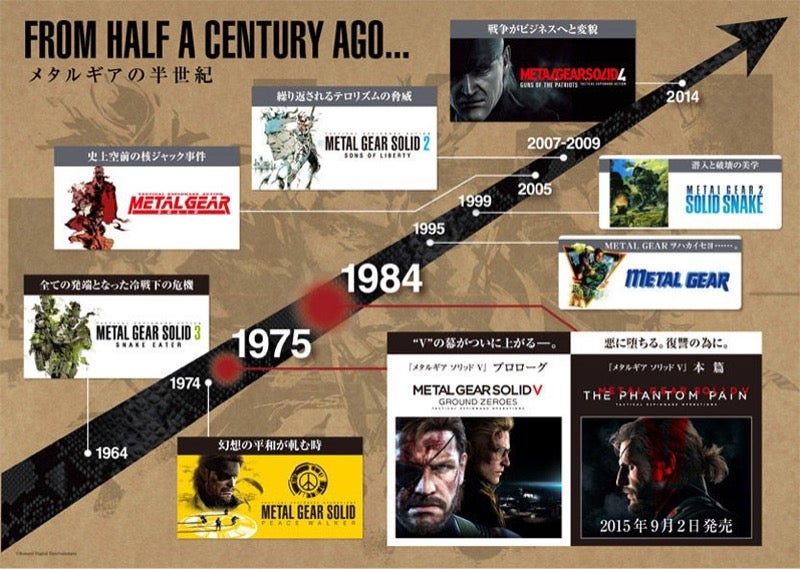 Do you know where Metal Gear Solid falls in the chronology? What about Metal Gear Solid: Peace Walker? Or Metal Gear 2: Solid Snake?
For the past three decades (three decades!), the Metal Gear games haven't been released in chronological order. For example, last year's Metal Gear Solid V: Ground Zeroes is set in 1975, while Metal Gear Solid V: The Phantom Pain takes place in 1984. And so on.
Via PlayStation Japan, above is a handy chart to keep all the games in order.
A new Metal Gear chronology clip from Sony Japan promises that MGSV: TPP will settle the "greatest mystery in Metal Gear."
That, of course, being what happened to Hideo Kojima.