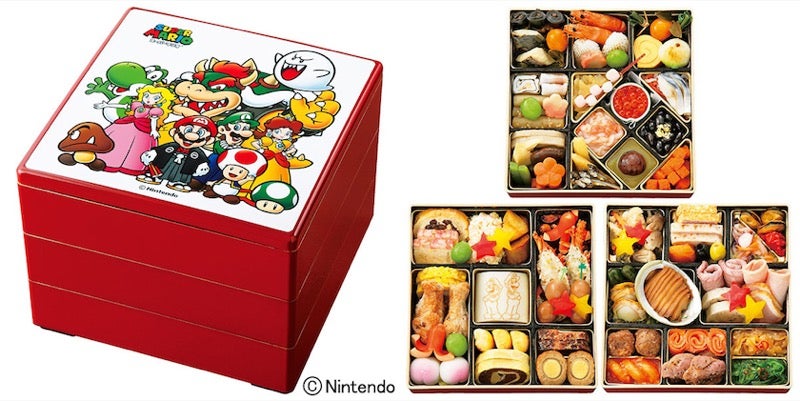 During New Year's in Japan, people eat special food called osechi ryouri (お節料理). Nintendo is ready to 1up that traditional cuisine with Mario and friends.
In the past, Japanese business, including food markets, would completely shut down for New Year's. People would eat osechi, serving the food in stacked bento boxes, over the course of the New Year's holidays. Each food served in osechi has meaning: shrimp represent elderly people, because they are hunched over, while beans, or mame (豆), are included, because the word mame (忠実) can mean "healthy" or "loyal."
Website Culture Lab reports that for 2016, Japanese department store Takashimaya has Super Mario osechi ryouri, which references the iconic Nintendo games, comes with special Super Mario cards, and might be more kid-friendly that your typical New Year's food. It's priced at 27,000 yen ($322). That's expensive (Takashimaya is a fancy department store with fancy prices), but remember this special food is supposed to be eaten over the course of several days.
You might remember that previously there was Pokémon osechi ryouri. You might not! I don't know.