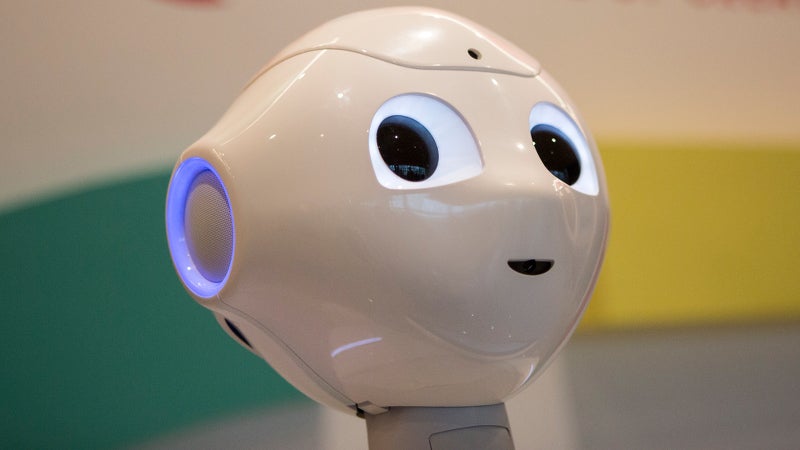 If you were planning on buying Pepper the robot for your pleasure, you might want to reconsider.
The four-foot tall robot, which talks, tells jokes, and dances about, but should not screw humans, sold out in a minute earlier this summer in Japan.
AFP Jiji Press reports that Pepper's usage agreement states, "The policy owner must not perform any sexual act or other indecent behaviour."
The user's agreement explicitly mentions that both "sexual intercourse" (性行為 or seikoui) and "lewd acts" (わいせつな行為 or waisetsuna koui) are among the prohibited acts. (You also cannot use Pepper, for example, to stalk others. Also, don't stalk Pepper, m'kay?)
The user agreement's language is vague, yet specific enough, to protect the robot's brand image. You don't want Pepper, say, popping up in a porno, do you?
Don't answer that. Please.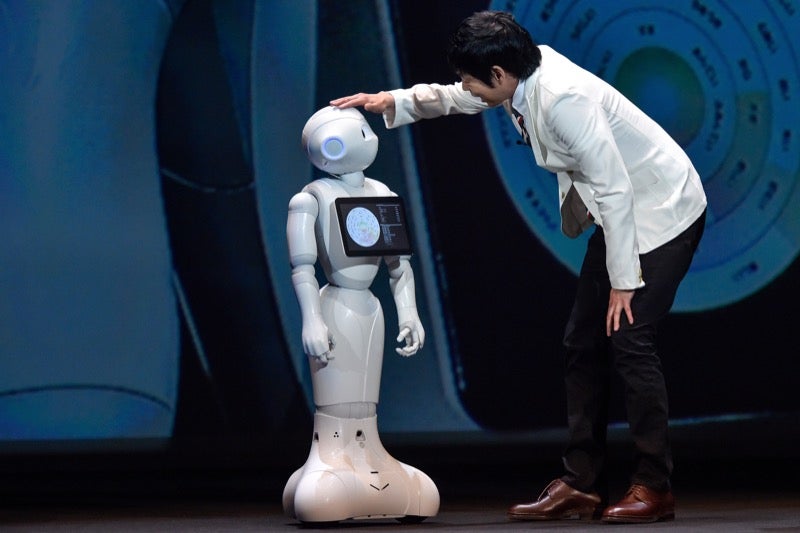 [Photo: Koki Nagahama | Getty]
SoftBank is also prohibiting customers from hacking the robot's vocal software to make it sound sexier. As AFP Jiji Press notes, however, it's still unclear what action SoftBank will take against those who violate the user agreement — or the robot.
Priced at ¥198,000 ($2,350), Pepper is apparently able to detect people's emotions as long as those emotions don't include let's screw.
Top photo: Getty Images AsiaPac