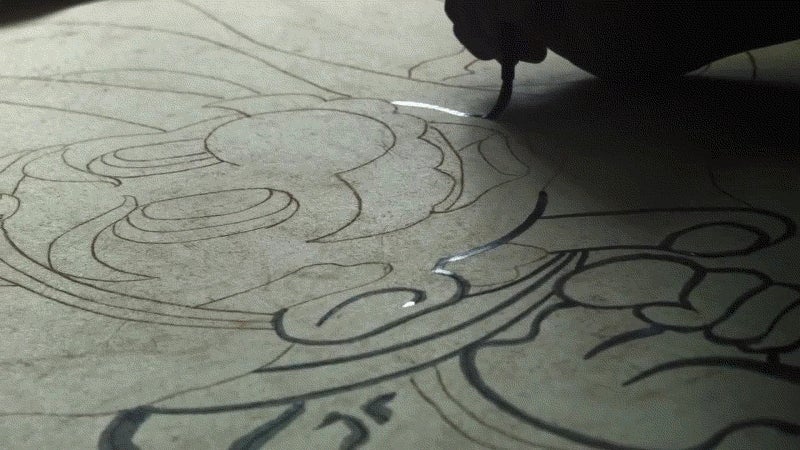 This fall, a traditional Japanese screen painting with Mario and Luigi will go on display in Kyoto. Here is how that work of art was made.
Nintendo released a video interview with the artist who did the piece, Taro Yamamoto. In it, Yamamoto talks about the work, which features Mario as the Japanese god of thunder and storms, Raijin (雷神), and Luigi as the Japanese god of wind, Fujin (風神).
Yamamoto points out that the distinctive characteristic of Raijin and Fujin is their hair, from which they get their power. This is why in the screen painting, neither Mario nor Luigi are wearing their trademark hats.
Like many of his generation, Yamamoto grew up with 8-Bit Super Mario Bros., which is why he wanted to include them in the work.
The final work shows both the strength of Raijin and Fujin as well as the cuteness of Nintendo's characters.