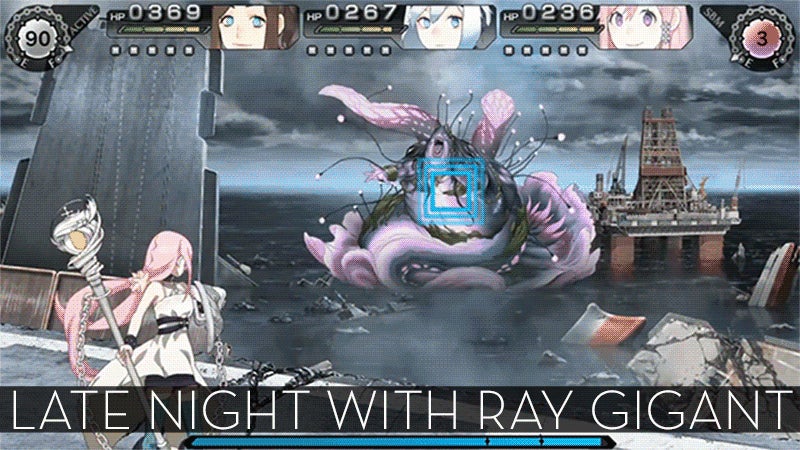 There's two things I spend a lot of time writing about: JRPGs and anime. Welp, Ray Gigant's a game big on both. So let's play it.
Update: Stream is finished, check out the full archive (in two parts because twitch is weird) below.
PART 1
Ray Gigant was released in Japan for the PlayStation Vita on July 30, 2015. There is currently no word on a Western release.