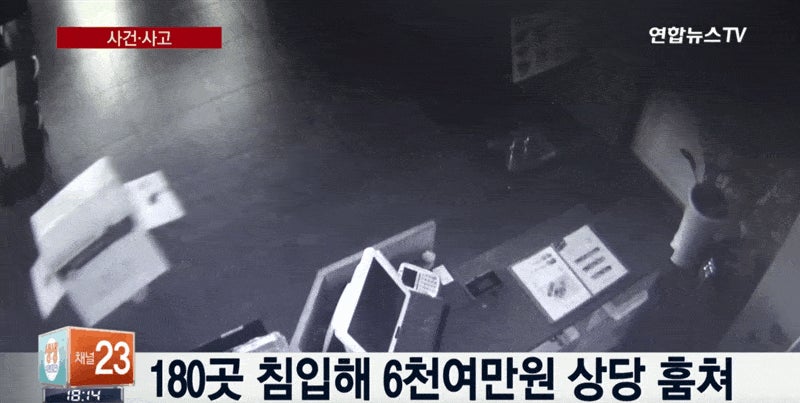 For the past two years, a 40-something year-old man has allegedly robbed over 180 different locations across South Korea. If true, how did he evade capture? Stealth, it seems.
According to Korean TV media (here and here), the suspect, who is surnamed Choi, allegedly made off with over $82,000 worth of goods during his two-year spree. He was arrested earlier this month.
No word whether or not the suspect was actually influenced by Metal Gear Solid. (Though, this is not the first time we've seen something like this!)
As tipster Sang points out, in the top GIF, you can see the alleged suspect at a sushi restaurant in Changwon. Below, the suspect is supposedly at a baby clothing shop.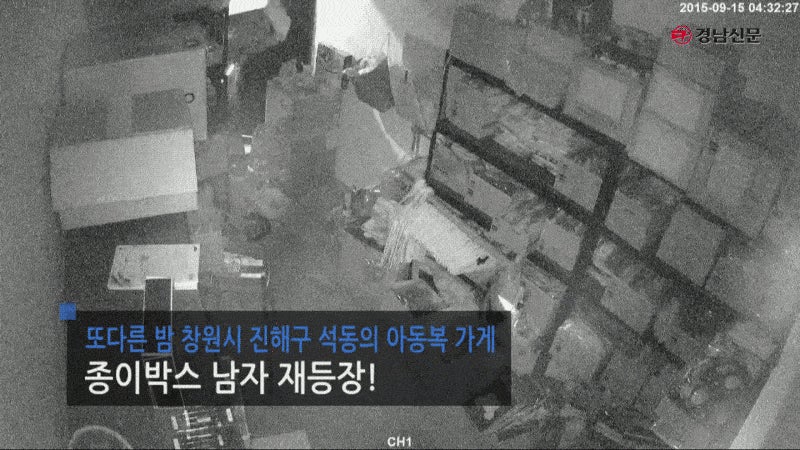 [GIF: 경남신문]
Breaking and entering has changed.
Top GIF: TV 연합뉴스