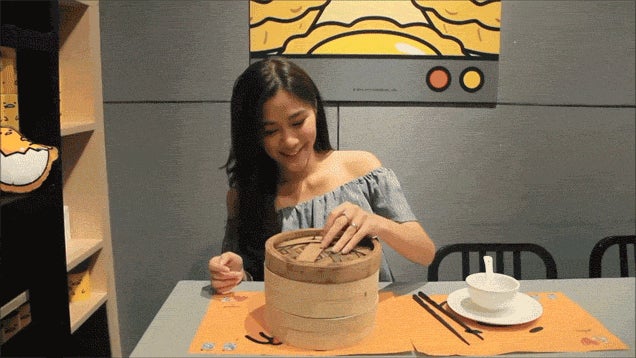 Gudetama might be Sanrio's laziest character. And this might be Sanrio's most disgusting-looking food.
But really, we shouldn't judge food on whether or not it looks like it's shitting all over the place. I'm willing to bet these are delicious.
Previously, Sanrio had Gudetama themed cafes in Japan, but this month, one set up shop at Hong Kong restaurant Izumi Curry.
The temporary Gudetama Cafe added Dim Sum the menu, reminding me of the Hello Kitty Cafe that opened in Hong Kong earlier this year. There's one important difference: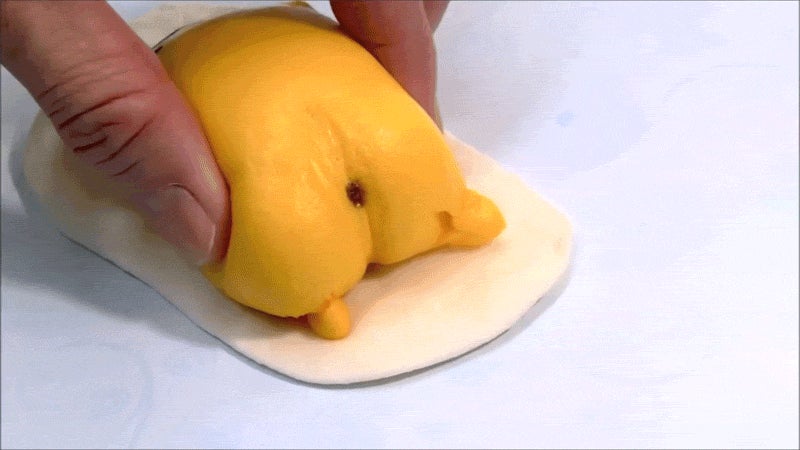 [GIF: 新假期 Weekend Weekly]
Just think about that tasty chocolate! And about those sweet, sweet buns!
You can also poke the character in the mouth and...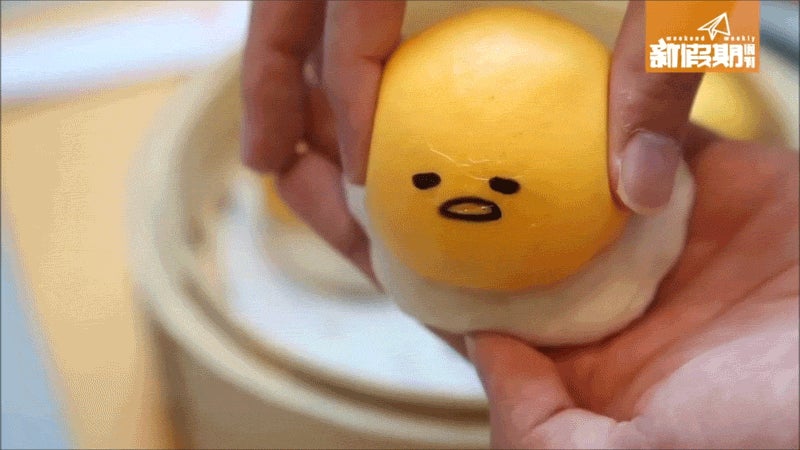 [GIF: MyKimchii 88]
Yummy custard buns make for memorable Gudetama barfing!
Top GIF: NMplusCHANNEL