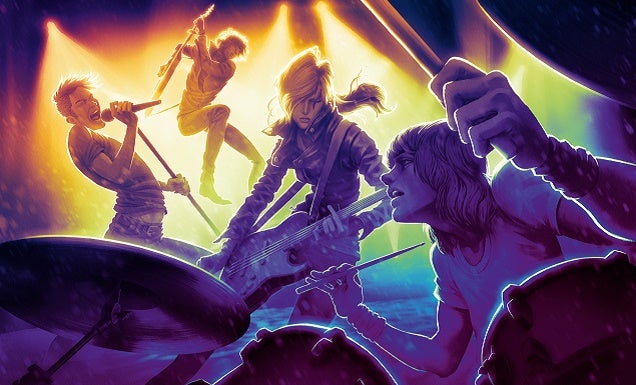 Rock Band has traditionally struggled in Australia — with delays, with pricing. Technically Rock Band 2 never released in Australia. Earlier this year we predicted that Rock Band 4 might have similar issues. And it looks like the game has suffered a last minute delay — albeit a relatively short one.
Rock Band 4 was scheduled for an October 6 release date, but that has been pushed back October 15. A representative at Home Entertainment Suppliers, the local distributor, confirmed this to us.
The delay is negligible, but is sure to disappoint those who were hoping to play Rock Band 4 at the same time as the rest of the world.
And when you combine the delay with the pricing issue, it's not a great look. Australians are being asked to pay $499.95 for the band in the box bundle when it costs US$249.95 in the States. Not ideal, but perhaps a little more understandable in this day and age with the weak Australian dollar.
HES wouldn't expand on the reason for the last minute delay.