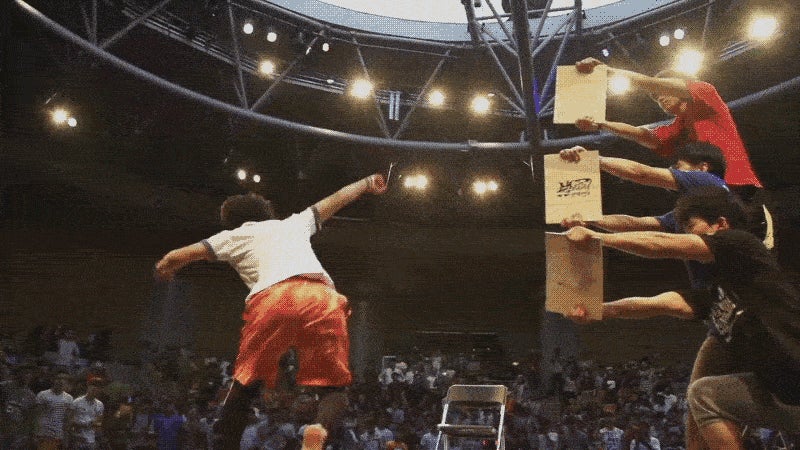 This is In Gun Yoo, better known as "Kick Gun." Last year, he won Red Bull's Kick-It tournament, cementing his place as one of the best extreme martial artists on Earth. And he got his start in a most unlikely place: at a game arcade.
But he wasn't playing games per se, he was kicking the crap out of a punching bag.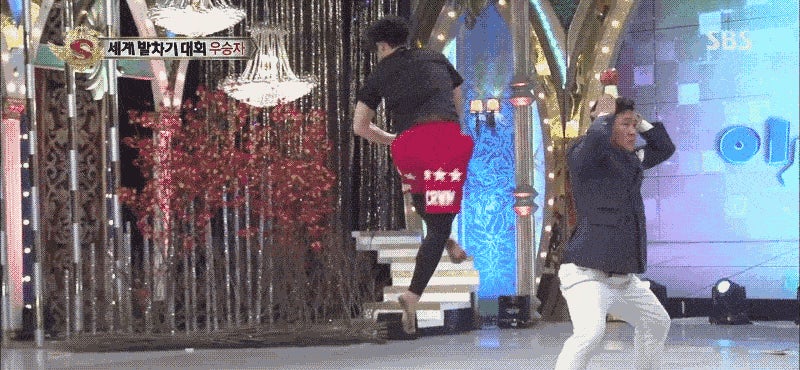 [GIF via starkingsbs]
Besides competing at international tournaments, Kick Gun has shown off his skills on Korean television.
According to him, "Kicking is the only thing I've been doing my whole life."
He does it very, very well.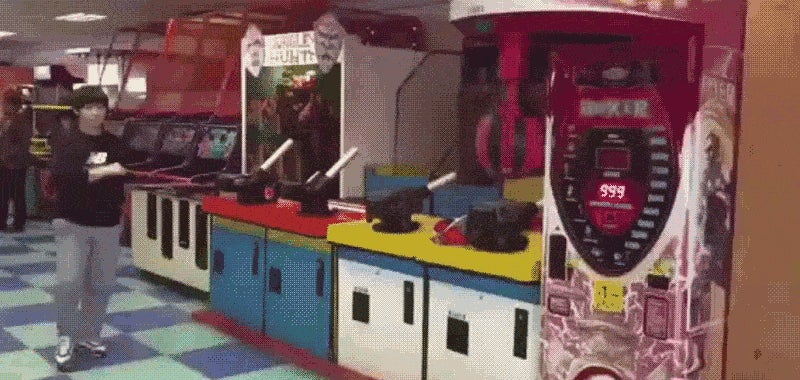 [GIF via Martial Club]
Kick Gun first started making a new for himself with a series of clips, showing him kicking an arcade punching bag that measures how hard you hit.
Fantastic to see him to go from these humble, yet cool as shit, beginnings and make a name for himself on the international circuit. Bravo, Kick Gun, bravo.
Top GIF via Kingofconnexion
[Thanks, Sang!]