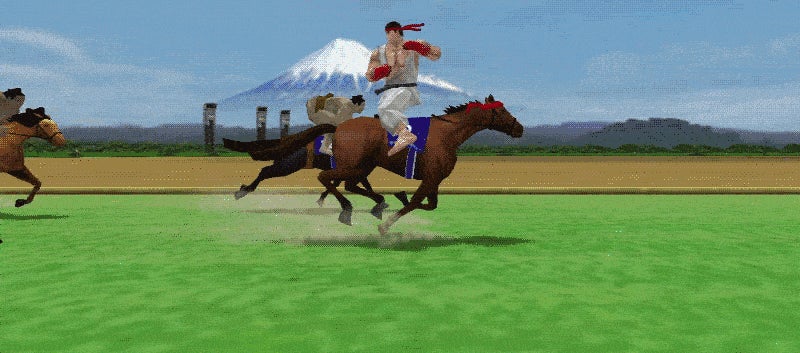 Oh, plus sumo wrestling. But since E. Honda is already a Street Fighter character, that's not as unusual as hadokening from a moving horse.
To promote the upcoming Japan Cup, the Japan Racing Association has teamed up with Capcom for a horse racing game with SF characters and real sumo wrestlers.
It's a rhythm game where you have to tap the up and down arrows on your keyboard. You can play it right here.