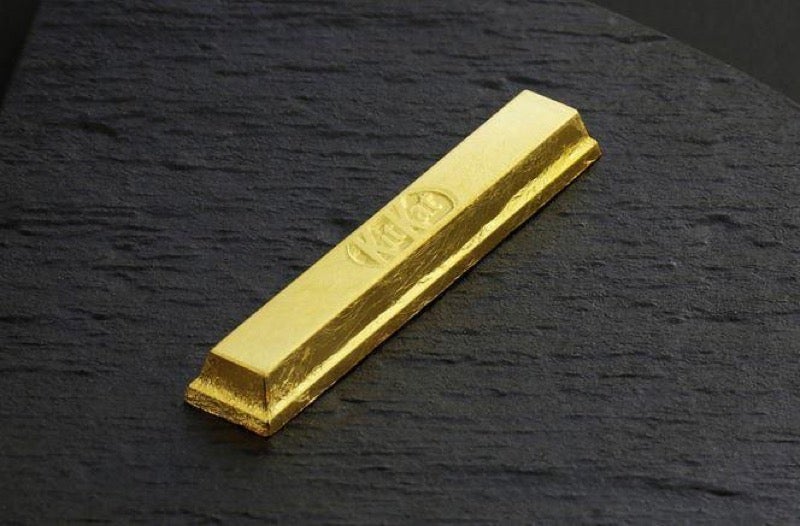 For the country with the most interesting and unusual Kit Kats, here's... another interesting and unusual Kit Kat!
Later next month at Japan's Kit Kat Chocolatory shops, the special gold leaf wrapped Kit Kats go on sale. My Navi reports that they are limited to 500 sticks, each wrapped by hand and each priced at 2016 yen ($23).
The Chocolatory is also raffling away a 230 gram 24 karat gold Kit Kat (below), with those who join the shop's membership program having a shot at winning.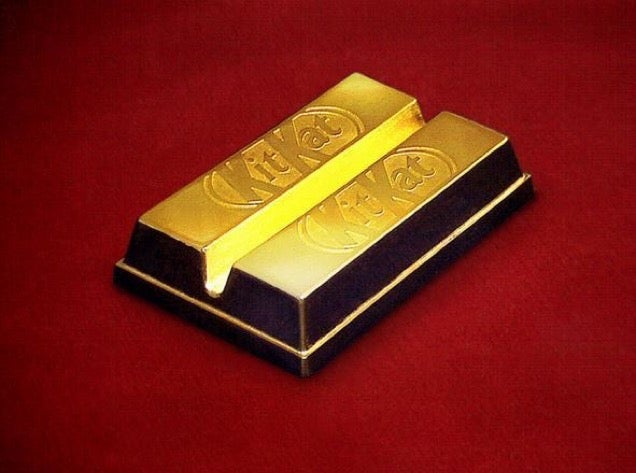 [Photo: My Navi]
You cannot eat these solid gold Kit Kats. OK, you could, but it's not recommended!
Top photo: My Navi