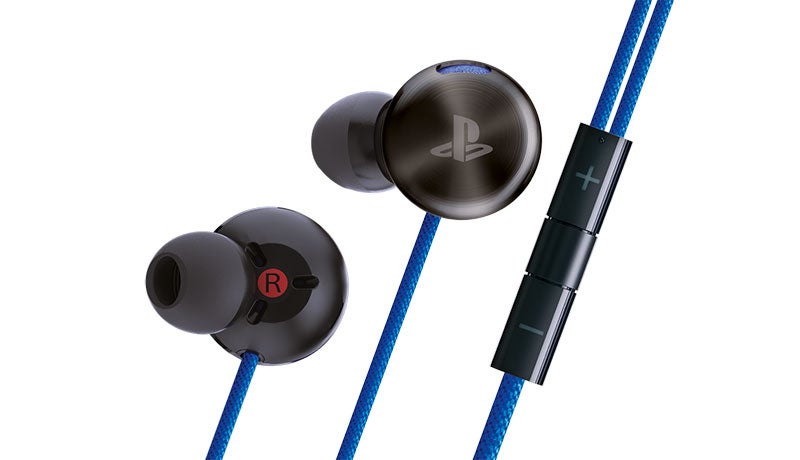 The good news: these headphones look neat! The better: if you're in a PAL region, you're getting them first.
Announced overnight by Sony Europe, the "In-ear Stereo Headset for PS4" are basically a fancy set of in-ear headphones, with a "woven fabric cable" and a noise-reducing mode called "AudioShield".
Because they plug into the DualShock 4's 3.5mm jack, they can also be used on other devices like phones.
You'd think these would slot in between Sony's current official headsets — the cheap earpiece you get with the PS4 and the Gold over-ear headphones — but nope, those premium materials are coming at a premium price.
They're going to cost £77.99/€89.99 when they're out in Australia from December 9, which at the moment would put them at around $137-$167.