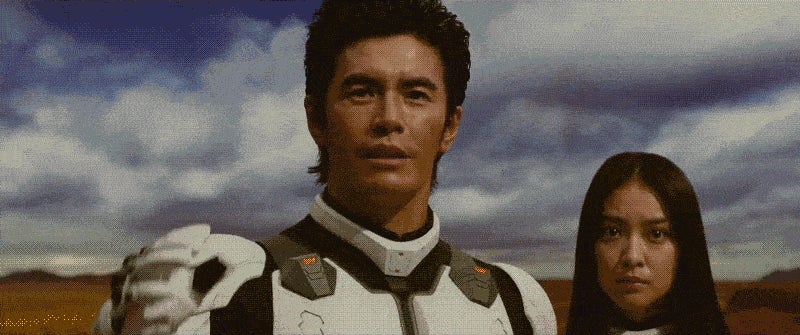 Here's a first peek at the live-action version of the popular manga Terra Formars. It seems silly.
The movie has an assorted cast of talented Japanese actors, such Takayuki Yamada, Rinko Kikuchi, Kane Kosugi, and Rila Fukushima. Takashi Miike, who's made a lot of great movies as well as a bunch of crap, is directing.
I dunno. Seems like they're playing this for laughs, instead of blood and gore. It might be good. It might suck.
Previously, Kotaku's Toshi Nakamura said a live-action Terra Formars movie was a terrible idea. He could very well have been right. We'll have to wait and see until 2016 when the movie hits theatres.