Back in 1998, Konami released rhythm game Pop'n Music in Japan. The cabinets featured big colourful buttons, and the game had cute mascot characters that have roughly looked the same. Not anymore!

The two mascot characters are Mimi, a bunny, and her best friend Nyami, a cat. The art style for both has been rather distinctive, and I've also thought that both Mimi and Nyami's style was influenced by Puffy AmiYumi, who were massively popular when the game debuted.
One 2ch user pointed out how the series has taken a different direction for Mimi and Nyami's appearance.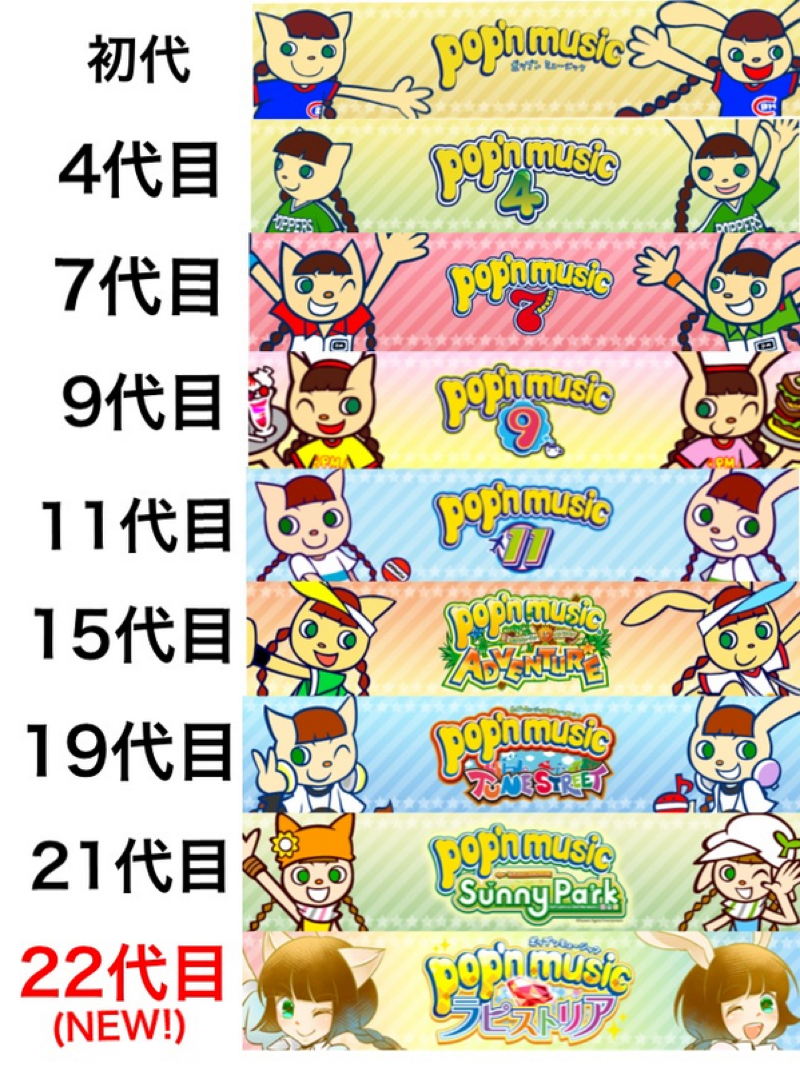 [Image: 2ch]
At top, it reads "first gen" (初代) and then, "fourth gen" (4代目), "seventh gen" (7代目), etc. The 22nd gen is last year's Pop'n Music Lapistoria.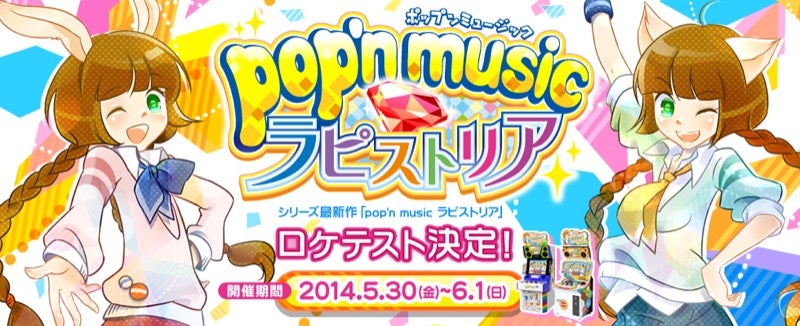 [Image: Konami]
The game's latest release Pop'n Music éclale, which came out in late November, also features this new dramatic shift. Guess it's here to stay.
Top image: Konami