So, rather than dribble these out in single-sentence story form, we've compiled all the shorter PlayStation Experience news from overnight into one post for easy consumption. Please, enjoy!
---
The Grand Finale For The PlayStation Experience 2015 Keynote? A MOBA.
PS Experience didn't end with a new God of War, didn't end with some brand-new PS4 exclusive. Nah. It's 2015 and so it ended with the hottest genre going: MOBAs. Specifically, a new one called Paragon coming from Epic Games in 2016 for PS and PS4.
You know, Paragon, the game that formerly could have been anything. Early access this autumn, open beta in the winter.
UPDATE: here's gameplay…
---
Psychonauts VR Game Coming To PS4, First Joke's On Time Magazine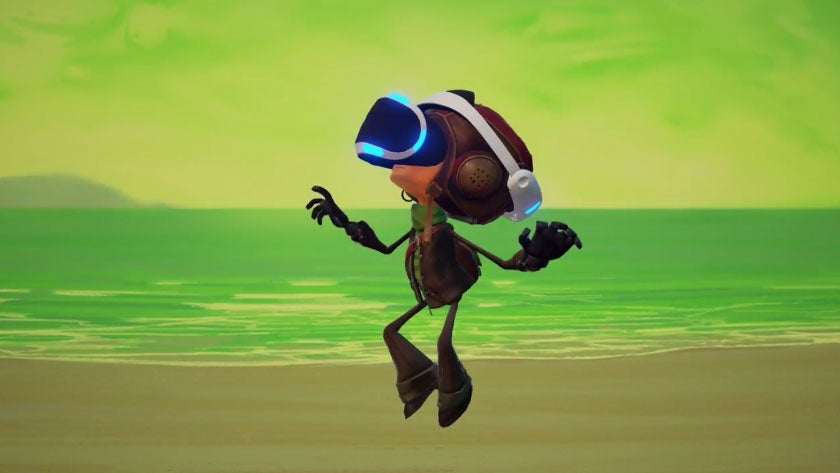 In one of the first examples of an existing gaming series coming to virtual reality, Double Fine boss Tim Schafer told a crowd of PlayStation fans today that his studio is making a virtual reality Psychonauts game for the PS4's upcoming PlayStation VR device.
It's called Psychonauts In The Rhombus of Ruin. You're using psychic powers with a glance. That's about all we got, other than an image of the series' lead character spoofing the much-maligned Time magazine cover featuring VR pioneer and Oculus chief Palmer Luckey.
Second Psychonauts game announced in a week. Go figure!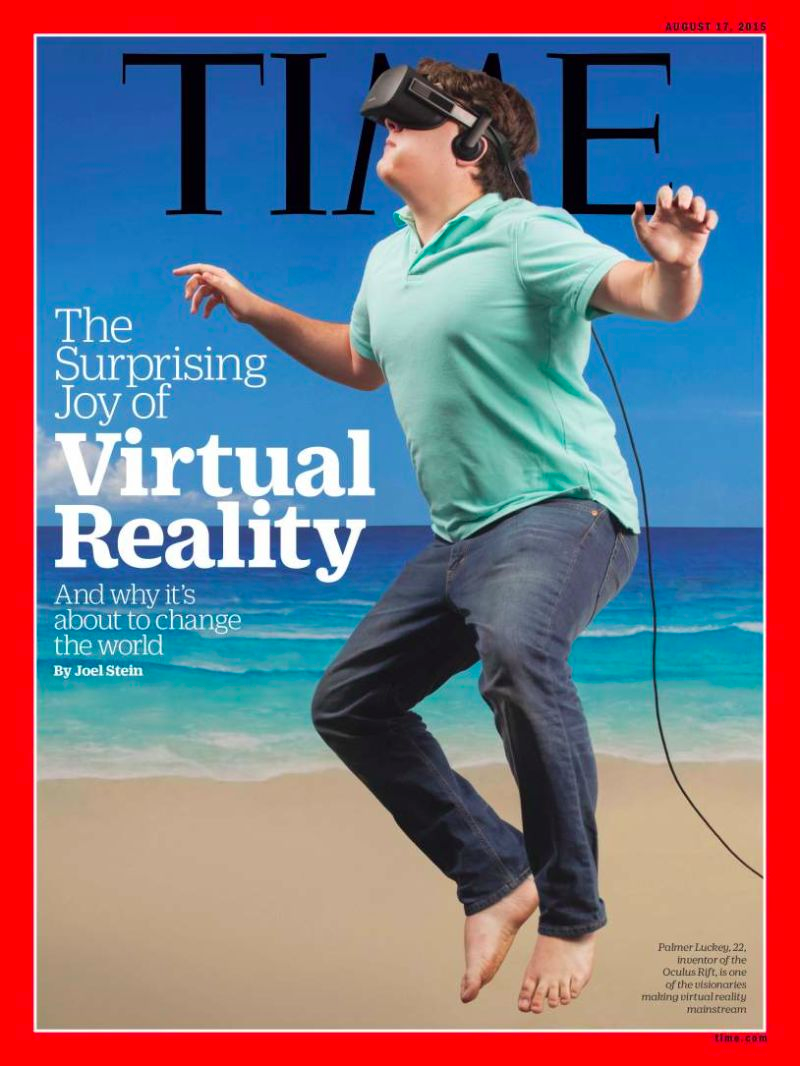 ---
Rez Is Coming To PlayStation VR [UPDATE: VR Optional!]
Kotaku's Evan Narcisse and the rest of the world's Rez devotees probably might want to add virtual reality goggles to their shopping list, because the hit rave-like Dreamcast rhythm game is coming to PlayStation VR.
They're calling it Rez Infinite. 60fps and, if the video shown at today's PlayStation Experience is any indication, might have some new levels. More to come…
Rez Infinite is 100% playable without VR as well. 1080p, 60fps, 7.1 audio on PS4. (120fps and 3d audio in VR)

— Mark MacDonald (@markmacd) December 5, 2015
Rez lead creator Tetsuya Mizuguchi was on stage at the event with a VR headset and, apparently, some sort of vibrating space suit.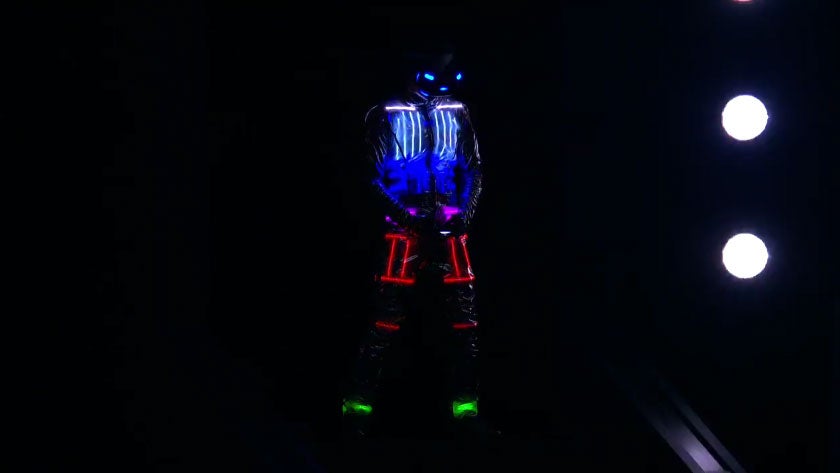 Synesthesia Suit Miz was wearing has 26 actuators vibrate along to game in real-time; press w appts for Rez Infinite can try themselves #PSX

— Mark MacDonald (@markmacd) December 5, 2015
---
Ni No Kuni II Announced For PS4
Today at the PlayStation Experience, developer Level-5 announced Ni no Kuni II, a sequel to the lovely cartoon role-playing game they developed in coordination with the talented animators at Studio Ghibli.
This one's coming to PlayStation 4, and it looks phenomenal, although there's no release date yet. The first Ni no Kuni was released in North America as a PS3 exclusive back in 2013. I loved it, warts and all.
Bandai Namco published the first one and will handle this one, too. You can watch the gorgeous debut trailer above.
---
PS4 Ratchet & Clank Remake Out April 2016
The next Ratchet & Clank game, the quasi-remake of the PS2 original — the one that's based on the 28 April, 2016 movie — will be out on 12 April on PS4, according to Ted Price, head of the series' studio Insomniac Games.
---
Brutal Is A New PS4 Game With Damn Cool Graphics
Here's a trailer for Brutal, one of the newest games shown off during the PlayStation Experience event in San Francisco today. The game looks like ASCII art, which is a pretty unusual art style, especially for 2015! But that's exactly what makes it seem so cool.
As the visual style might suggest, the game has the player diving into dungeons, much like classic roguelikes have in the past. Count me in.
---
Yakuza 5 Arrives On PS3 Next Week
Yakuza 5 arrives on PSN for the PS3 on Tuesday, 8 December. The release date, confirmed during the PlayStation Experience keynote today, also comes with news of Yakuza 0 eventually coming to Western PS4 consoles.
---
Full Throttle Remaster Coming To PS4
Double Fine is remastering Full Throttle for PS4! Also, their remastered version of the wonderful adventure game Day of the Tentacle comes out this March. It will be on PS4 and Vita.
---
Introducing F.A.N.G, One Of Street Fighter V's Newest Characters
Introducing F.A.N.G, one of Street Fighter V's newest characters who will debut on launch day. Capcom joked that they're glad he didn't leak before the Playstation Experience event! Heh. And here are the characters that are dropping as DLC, later after the game launches: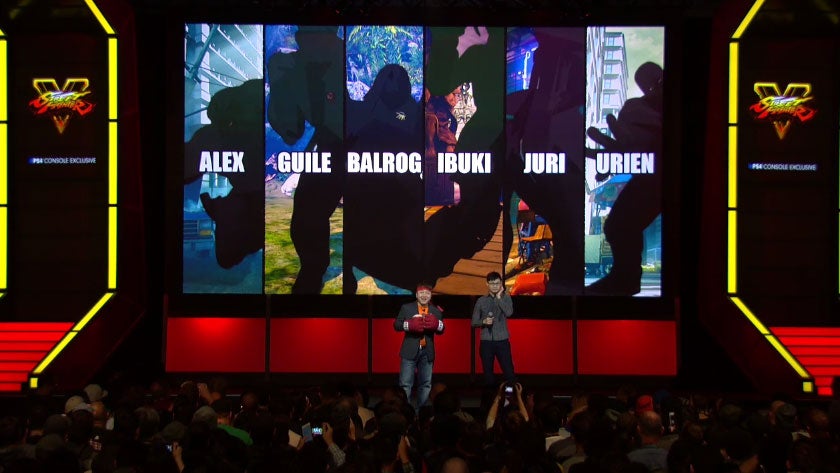 ---
The Final Fantasy VII Remake Is Looking Hot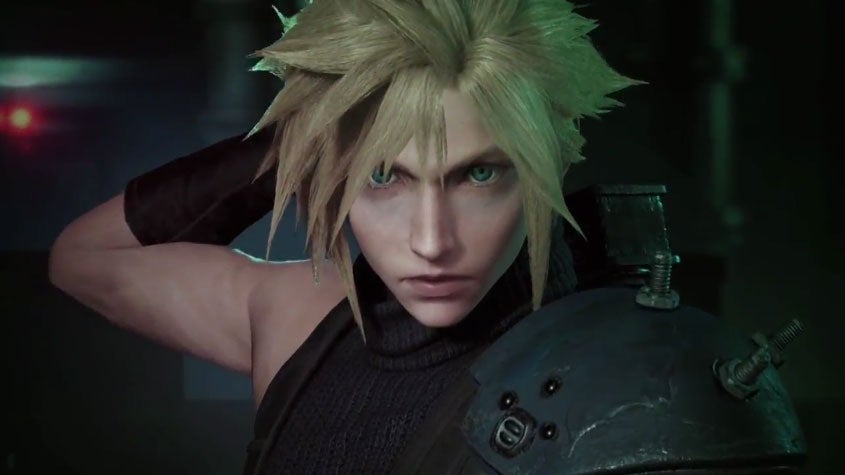 Today at the PlayStation Experience we got our first real look at the Final Fantasy VII remake, which is currently slated for 2123 or so. It's looking real good. Also: real-time combat?
Here's video of the latest footage from FFVII REMAKE, which will be playable first on PS4 according to the trailer.
Square Enix also announced on stage that the PC->PS4 port of Final Fantasy VII will be out today, in case this trailer has you in the mood to revisit the adventures of Cloud and his sword.
---
Uncharted 4 Has… Dialogue Options?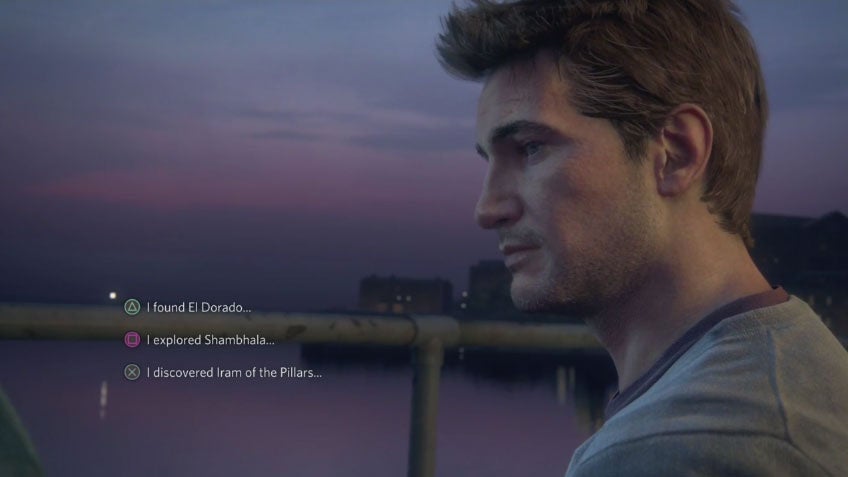 Looks like Uncharted is taking a page from Mass Effect. Unexpected!
Here's Nathan Drake, in a scene where he's telling his brother about his old adventures. The player seems to have the choice of picking how the scene pans out. Here's the full trailer: