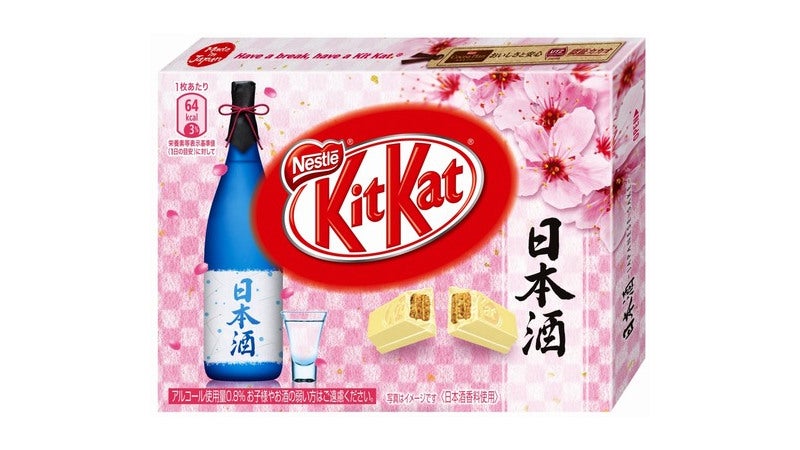 This has to be the most unusual Kit Kat flavour yet. According to NariNari, the country is getting sake Kit Kats starting February 1. There is sake powder between the chocolate and the wafers, giving the Kit Kats a delicate sake flavour.
NariNari explains that the taste sensation will mix the sweetness of chocolate with the aftertaste of sake. I dunno, that might work!
The label warns that these Kit Kats contain 0.8 per cent alcohol, so you should not give these Kit Kats to children or people who are sensitive to alcohol.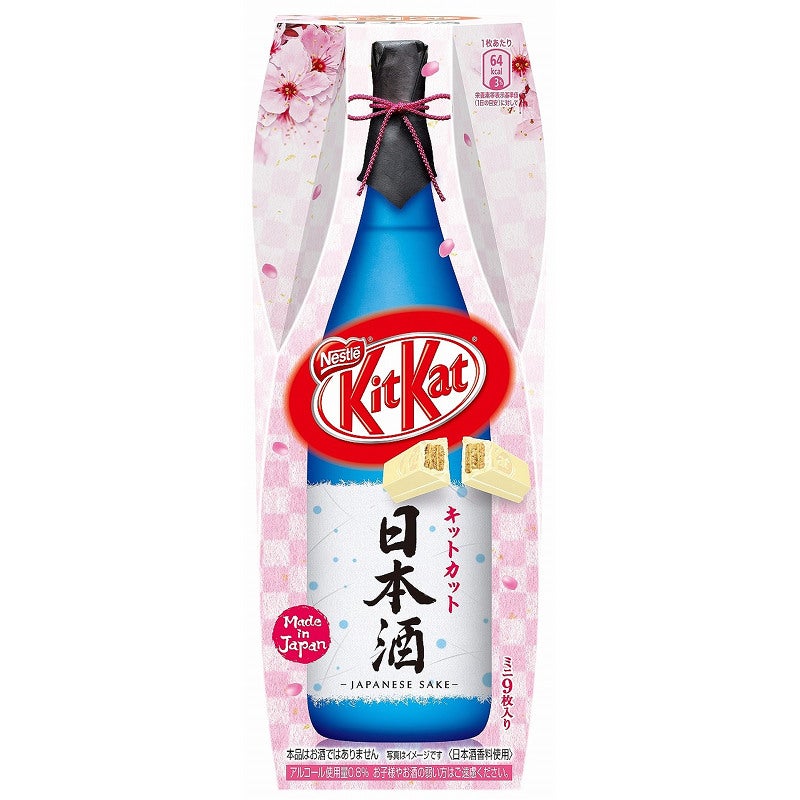 [Image via NariNari]
There's also a bottle shaped package, which comes with nine mini Kit Kats but, sadly, not nine bottles of sake.
Top image via NariNari