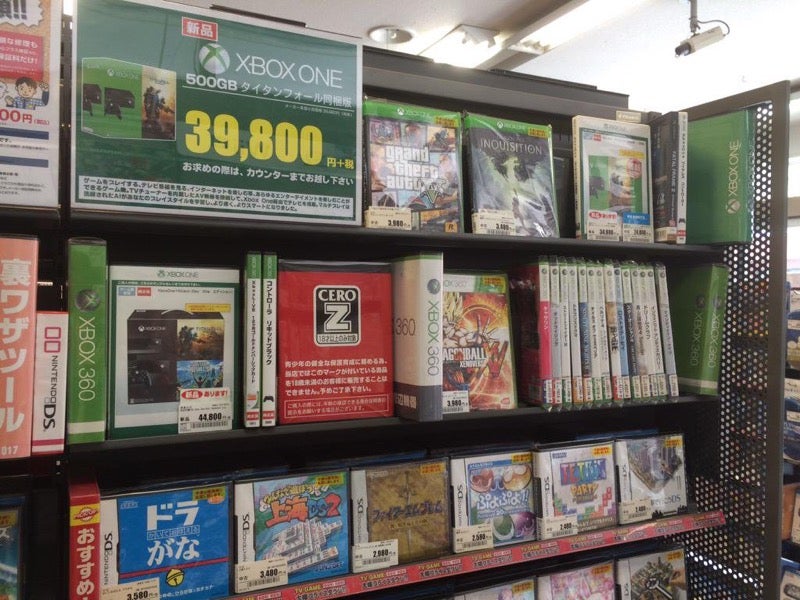 In a nation of 127 million people, last week only ninety-nine of them wanted to buy an Xbox One. Ouch. Double digits! In comparison, according to data tracking company Media Create (via 4Gamer), here's how the other console sales looked for the week from January 11 to January 17:
1. New Nintendo 3DS XL: 30,172 units

2. PlayStation 4: 25,592

3. PlayStation Vita: 18,202

4. Wii U: 15,398

5. New Nintendo 3DS: 6241

6. Nintendo 3DS: 4797

7. PlayStation 3: 1939

8. Nintendo 3DS XL: 1162
Yikes! Selling 99 Xbox Ones is super grim. But seeing how the console's launch was a disaster and how Microsoft has posted miserable Japan sales figures before, I can't say I'm surprised. You probably aren't, either.
Coming off Christmas and the New Year's holidays, January is typically a slow period, so Microsoft can take solace in that, I guess. Also, while I'd say Media Create's sales data is more widely circulated (and perhaps even respected), as of writing, Famitsu's sales tracking states that Microsoft sold 136 Xbox Ones during this same week.
More good news. Well, somewhat. The week before that, 293 Xbox Ones were sold, and before that, 490.
See? Maybe things aren't that bad. No, actually, they are. But, I'll tell you what: Let's not do another depressing Xbox One Japanese sales story unless they tumble under fifty units in a week. Deal?
Top image: FMetroid