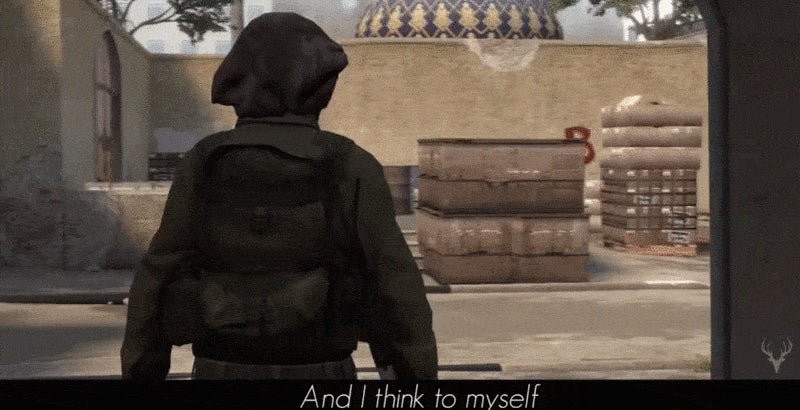 Video: Counter-Strike is an amazing, brilliantly tactical game. It can also be total bullshit sometimes. Stagged put together a song/video tribute to his love-hate relationship with Valve's perennially popular shooter.
From constant container disappointments, to shitty teammates, to hyper-skilled players with smurf accounts, to the flash grenades that always leave you feeling like a helpless idiot, Stagged pretty much nailed it all.
Then he set it to the tune of "What A Wonderful World":
"I see smurfs killing me / I ask, 'What can I do?' / They're really saying / 'Bitch. F**k. You.'"
Nice.
The whole thing is clever and well put-together. Give it a couple moments of your time, and maybe compose a verse or two of your own if you're feeling poetic/full of righteous rage toward a video game you can't stop playing.