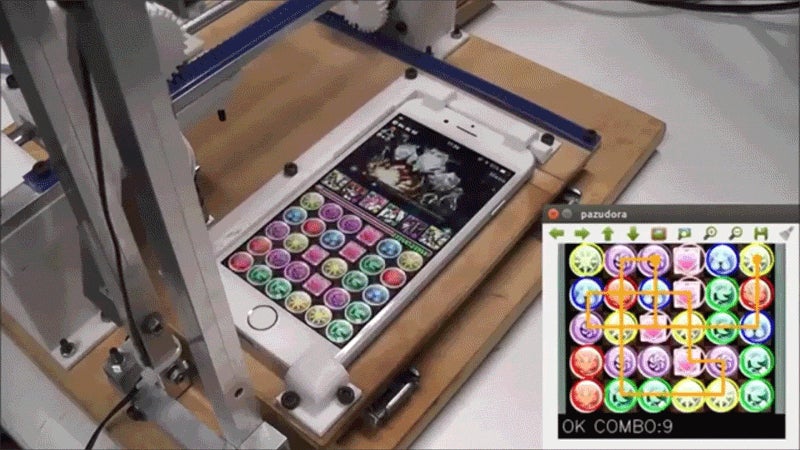 Video: Nowhere is safe from the unflinching skill and processing power of robots. Not even Puzzle & Dragons. Oh shit. In Japan, YouTube user Junya Sakamoto created a robot that can unleash combo after combo after combo.
The robot, of course, is hooked up to a laptop, which analyses the best moves to score the most points.
If you are curious, in this clip you can see how the robot was made, while in this one you can see what we have to look forward to!