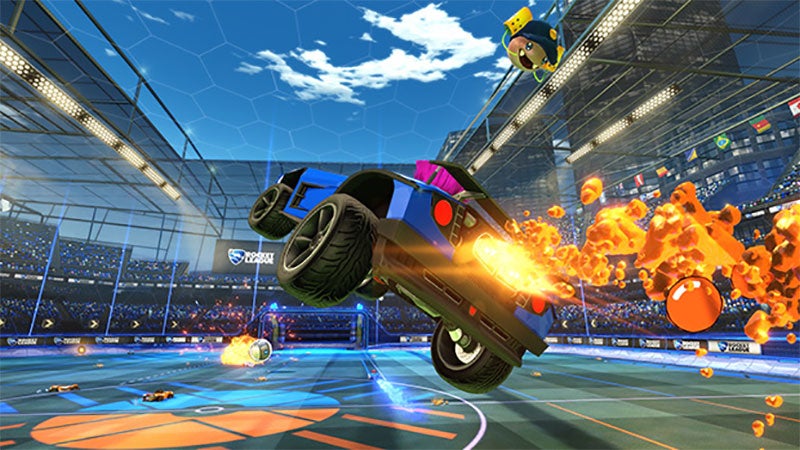 After entertaining players on PC and PS4 for over half a year, Rocket League is finally coming to the Xbox One. February 17, to be exact.
According to the post, Psynoix worked with Panic Button to port the game to Microsoft's console. Panic Button recently developed the Wii U port of Octodad: Dadliest Catch, and the studio has also helped work on ports of Primal Carnage: Extinction, Disney Infinity 3.0, and part of Kinect Star Wars.
Those who buy Rocket League on Xbox One will automatically get the Chaos Run, Revenge of the Battle-Cars and Supersonic Fury DLC, as well as some Xbox exclusive rocket trails, garage items, the Warthog from Halo and the Gears of War Armadillo.
It's worth remembering that there won't be cross-play with other platforms though, due to Microsoft's policy.
@rlpte The Xbox platform doesn't allow for crossplay matchmaking between other systems as a general practice across all titles.

— Rocket League (@RocketLeague) December 4, 2015