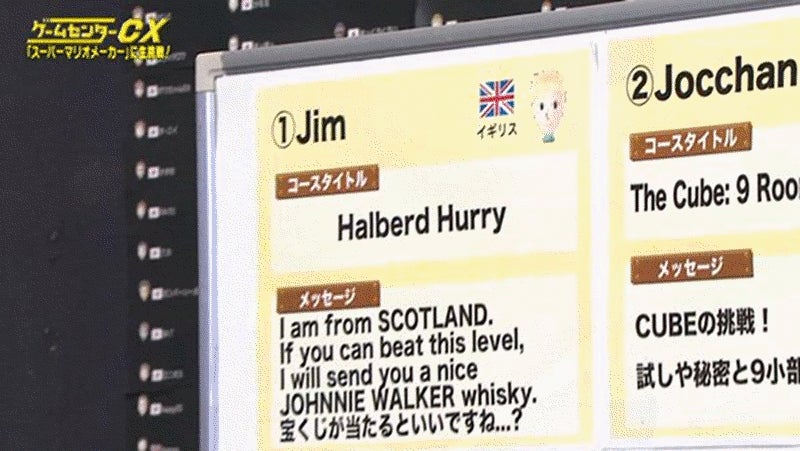 Late last year, Jim from Scotland promised GameCenter CX host Shinya Arino a bottle of whisky if he cleared the Super Mario Maker level he made. The course was submitted as part of a challenge that pitted Arino against a slew of courses.
In the most recent GameCenter CX, Arino showed the bottle of Johnnie Walker that Jim sent, opening it up and pouring himself a drink. Arino didn't actually clear the course and passed (he gave up!), but Jim still sent the whisky as a thanks for getting featured, and Arino toasted him for creating such a difficult course.
Sorry, sorry - they were toasting to his failure to beat the challenge. Drowning their sorrows. I'm glad I could be of some help.

— Jim (@letshugbro) March 10, 2016
Jim posts over on the Something Awful forums and you can read the lengths he went through to ensure Arino got the Johnnie Walker.
Top GIF via spacecoyotl