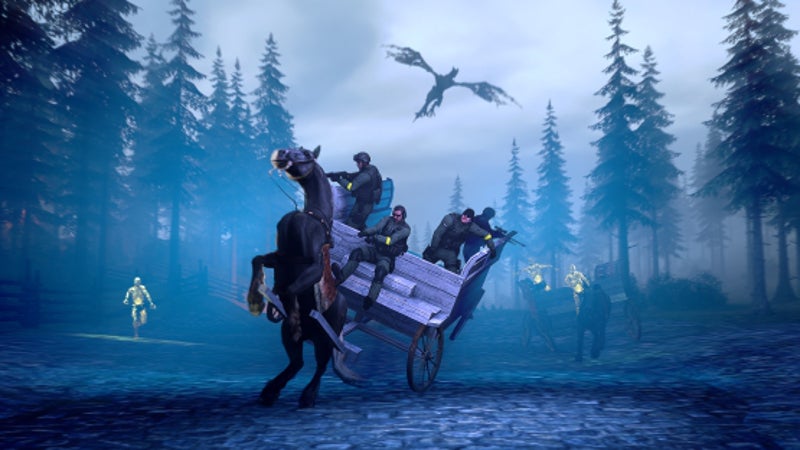 Counter-Strike is a game about terrorists and counter-terrorists locked in an eternal dance of strife and headshots, as viewed by an audience of chickens. Except when it's not. CTX (⚆‿‿⚆)'s newly released coop_mission_haunted is one of the most popular maps on Counter-Strike's Steam Workshop right now, and it's not tough to see why. The cooperative map (read: objective-driven, often with NPCs and a story) is a breath of fresh air bottled and served fresh from Transylvania.
Dragons, zombies and ghosts — oh my. It might play like Counter-Strike, but it looks like something out of a classic Wolfenstein game.
You can download the map here. Happy (werewolf) hunting!