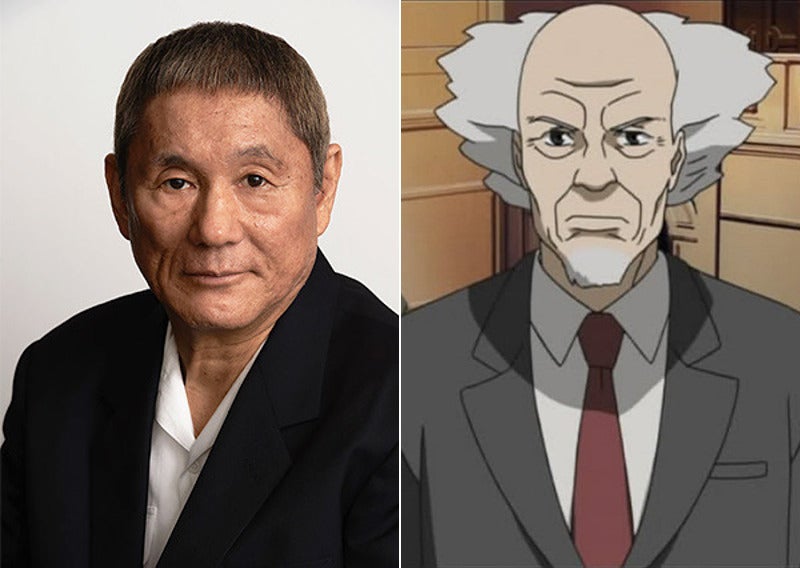 Famed filmmaker, actor, and comedian Beat Takeshi is joining the cast of the Hollywood Ghost in the Shell movie. You know, the one that is starring Scarlett Johansson and some other white people.
According to Variety, "The story follows the exploits of a female member of the Japanese National Public Safety Commission's covert ops unit (Johansson), which specialises in fighting technology-related crime." Uh ... So, Johansson is playing Major Motoko Kusanagi, a Japanese cyborg? Or, maybe, they can make her an American cyborg for the Japanese government? For this Hollywood movie? This is all quite odd.
But! Finally, the filmmakers have signed a real Japanese actor to join the production — and a great one at that. Oricon and Cinema Today report that Beat Takeshi will play the chief of Public Security Section 9, Daisuke Aramaki. "It's not that I'm a fan of anime or manga," Takeshi is quoted as saying (which, hey, is ok!).
"I decided to take the role because even though this stylish piece of entertainment is totally different from the films I've directed, I thought it was interesting that Aramaki, the role I play, is a character who gives off a peculiar vibe and, in various episodes, is set at the core of the characters' relationships. I'm looking forward to see how the movie turns out."
The live-action Hollywood Ghost in the Shell is slated for a 2017 release. This is Beat Takeshi's first Hollywood film since 1995's Johnny Mnemonic. Top image: Ghost in the Shell Wikia [Cinema Today]