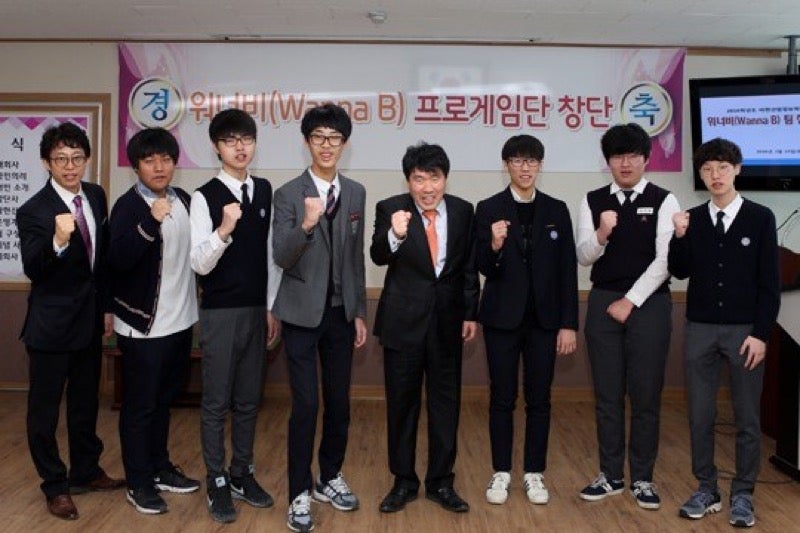 Forget basketball or baseball. These students are members of their school's official League of Legends team. And like many young esports hopefuls, their dream is to go pro. According to Daily Esports and Fomos (via tipster Sang), principal Bang Seung Ho of Ahyeon Polytechnic High School in South Korea created an esports department (which was later renamed the Game Production Department) seven years ago when he first came to the school.
Last month, however, the school inaugurated an official League of Legends esports team, dubbed "Wanna B". The team is completely backed, supported and created by the high school. The goal is for them to get good enough to turn professional. It's apparently the first team of its kind in South Korea.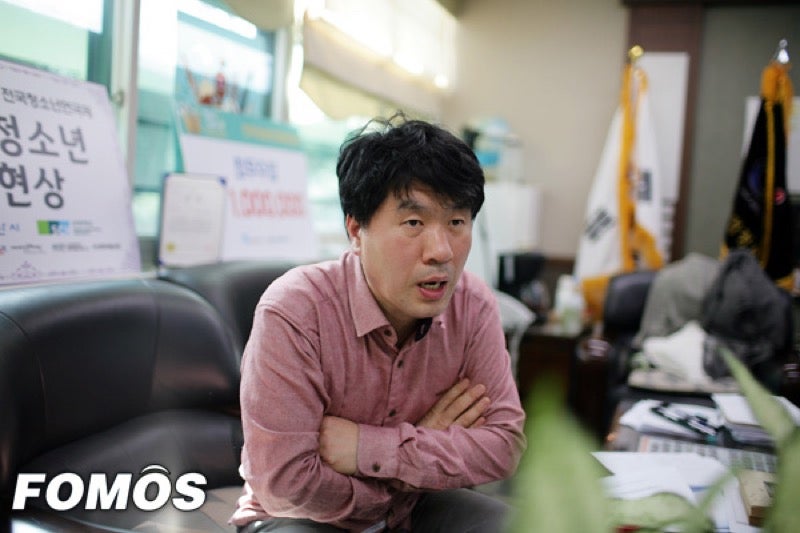 [Image: Fomos]
"This is the coolest day of my 30-year education career," Principal Bang told Fomos (via tipster Sang). "I will try hard to have their dream realised in esports."
Studying game production has proven beneficial to the school's students, who have also been winning literary competitions. The principal believes that kids who are good at games are often highly intelligent, and he wants to create an atmosphere in which games can be seen and both enjoyable and beneficial.
In South Korea, not all politicians have been supportive of games, which explains why Principal Bang said, "Kids who are good at games have good concentration and unlimited potential. Games are something that should not be banned, but used as a 'communication tool'."
Couldn't agree more.
Top image: Daily Esports