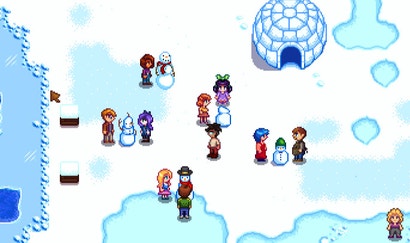 This year's been good to indies so far. SUPERHOT received a warm reception a few weeks ago; Firewatch was beloved by the majority of the press and public alike. Pony Island came out of absolutely nowhere, and Punch Club has pulled in a surprising amount of revenue for a game that has more grind than a lot of people would like.
The latest title to join that list is Stardew Valley, a game that has gotten such a strong following that fans are gifting the game to pirates just to show their support to the developers. And there is plenty of support, to the tune of hundreds of thousands.
Eric Barone, the creator of Stardew Valley, told PC Gamer in an interview recently that the game had sold around 425,000 copies across Steam and Good Old Games as of March 9. The game's only been out for 12 days, meaning that more than 35,000 copies of the game have been sold — not pirated — on average every day since release.
"I never expected it to have such wide appeal. I mean, I'm super happy about it and I'm blown away by the reaction, but I'm surprised too," Barone quipped.
The success is not just fantastic news for Barone, but also for the independent publishing house who looks after Stardew Valley. They're called Chucklefish, the same group responsible for Starbound and the same house that published Risk of Rain and Wanderlust Rebirth.
It's probable that most of the money won't go to Barone, but with hundreds of thousands of copies sold at US$15 that could still result in Barone's next tax return looking substantially fatter.
[PC Gamer]