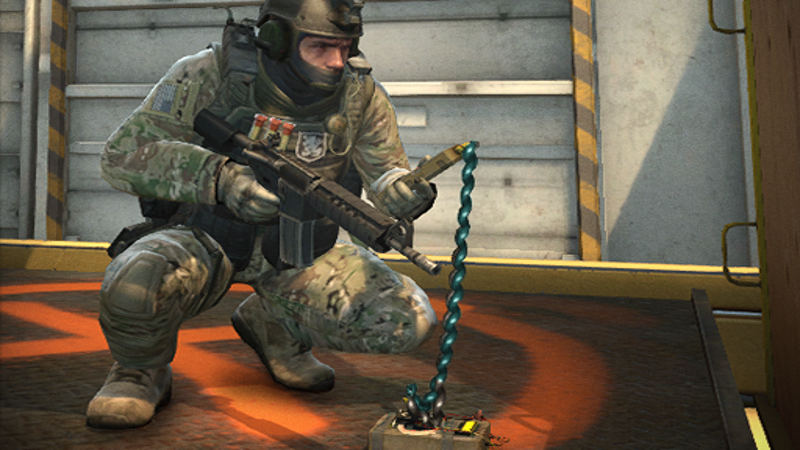 A player with the handle "1Relyks" posted a video in which he manages to sneak right past the terrorist team — almost right behind them, at times — and defuse the bomb. The last handful of seconds, especially, are nuts. The enemy team is preoccupied, but not, you know, blind.
They could turn and defuse his hopes and dreams at any second:
But, against all odds he makes it to the bomb, tosses down a smoke grenade, and gets the defuse as the other team sprays "oh shit oh shit oh shit" fire into his protective cloud. He does this because he is some kind of invisible counter-terrorism warlock.
And then everyone unclenches their fists and takes a deep breath. That was your final test. Congratulations, you have made it to the weekend.