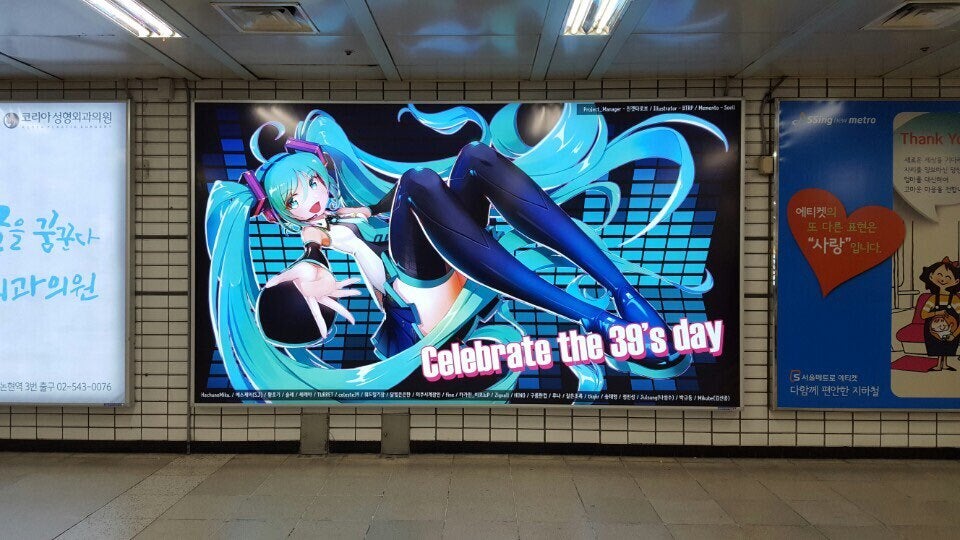 Well, ask yourself: Are you willing to pay for a billboard in a subway station to show off your Hatsune Miku love? That's exactly what a group of South Korean fans apparently did.
According to Ruliweb (via tipster Sang), Hatsune Miku fan art was turned into a billboard starting on March 9 to celebrate what the fans called "3/9 Day." This is a pun, because "three-nine" sounds like "Miku" in Japanese.
The fans commissioned an artist named BTRP to do the work.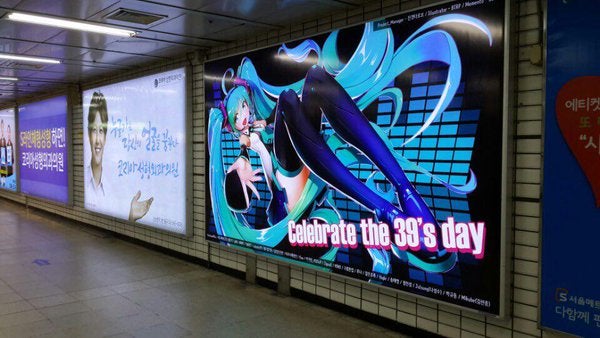 [Image: 39ADProject] Around 25 fans pitched in to show their Miku love, and it cost the equivalent of approximately US$2,700 to keep the billboard up from March 9 to March 22.
In case you missed it, check outKotaku's review of Hatsune Miku: Project Mirai DX, which Mike Fahey might love more than you do.
Top image: Ruliweb