Here's a great way to trick people into thinking the N64 is capable of running new PC games, without using any emulators. Modder Istartedthewar has hidden a small PC inside an old Nintendo 64.

Nothing suspicious on the front.
The back of the case reveals that something's not quite right with the console.
There it is. A small Gigabyte motherboard, an A10-7850k CPU, 8GB memory and a 128GB SSD. No Geforce Titans in there, but it still has enough power to run Battlefield 4 for example, at lower resolutions.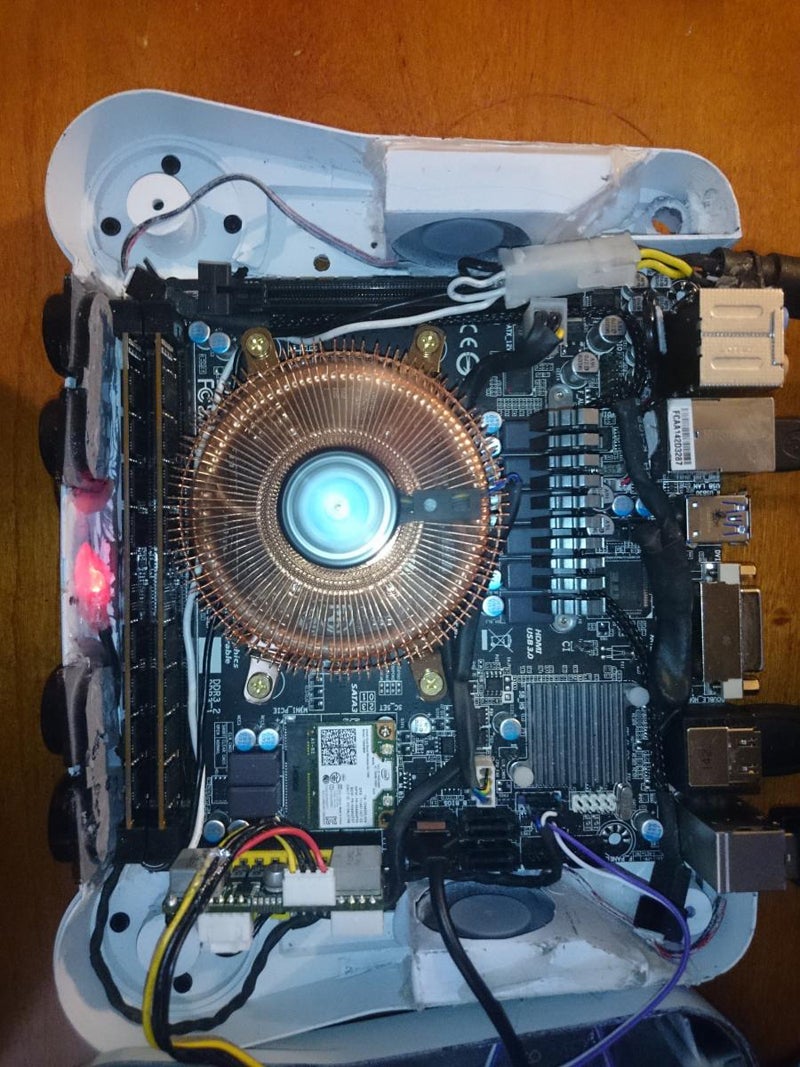 [Imgur]